Innovation & Brand – the key to success
The core strategies for corporate success
Innovation and brand management are the decisive strategies for the success of companies. Innovation creates value and enthusiasm, the brand makes products and services tangible. Since its foundation, Spirit Design has focused on the integrated development of innovation and brand strategies to create holistic customer experiences.
In doing so, we support corporates and startups in strategy development and in the conception and implementation of products, services and brand worlds. We also help with project and funding management as well as in the area of internationalization.

---
Uniquely positioned product and brand worlds
Through our holistic approach, we help our clients develop unique and fascinating brand worlds. Brands that connect with consumers and employees, differentiate offerings and create true added value. Emotional brand perception unfolds through product and service experiences that meet the needs of target groups and convey the company's values, which are lived by its employees. To achieve these characteristics, design is an indispensable part of any innovation.
Our strongest drive is enthusiasm as well as the motivation to create meaningful and unique things. Maximizing the benefit while reducing it to the essentials is our focus. We achieve the targeted and rapid realization of this high standard through a structured approach, strategic thinking, goal-oriented creativity and state-of-the-art technical equipment. With us, professionals work with passion.
Integrated Design Language
In order to unfold these effects, design is an indispensable tool. An important consequence of integrated innovation and brand strategies is a consistent and integrated design language, which is developed in an interdisciplinary process by brand designers, interaction designers and industrial designers. In this way, targeted creativity results in an integrated design language that lasts over the long term and thus increases the brand value of the company.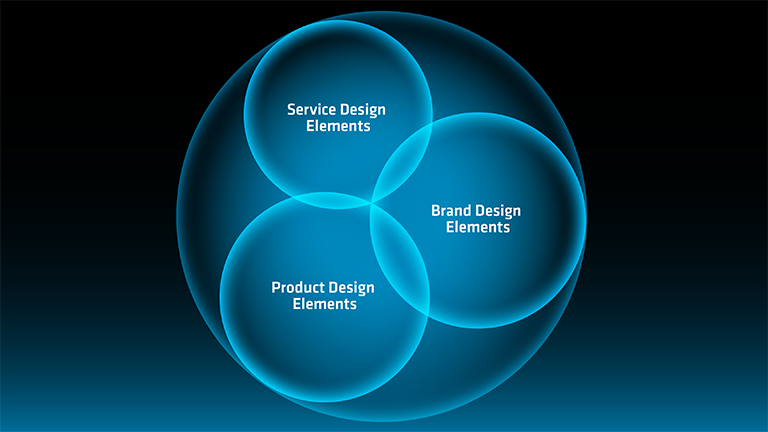 ---
Projects