Spirit Design
Spirit Design operates internationally as a strategic innovation and design company. In addition to our Vienna headquarters, we have also been active with a subsidiary in Brazil since 2013. This success was made possible because we have always consistently followed our vision throughout our more than 20-year history.
Our team of consultants and designers makes clients from selected target industries fit for the future. We accompany them in the development and implementation of the key strategies of innovation and branding, so that they can master future challenges in a sustainable manner. Together with our clients, we create visions and implement them. These visions unfold their power as intelligent products or services and innovative business models that can be experienced in emotional brand worlds.
Our integrative approach to strategic consulting and design not only benefits our clients. We always measure our work by whether it makes a meaningful and valuable contribution to consumers, society and the environment.
---
Mag. Georg Wagner
Managing Partner Strategic Consulting
Georg's interest has always been sustainability and innovation. As a 16-year-old, he already built his own surfboards. That's why he started studying at the TU's mechanical engineering department after finishing secondary school. Later, he switched to the Vienna University of Economics and Business Administration and focused on marketing as a field of study. As an occupier of the Hainburger Au, he already dealt with the topic of sustainability during his studies, at that time still smiled at by his fellow students. He wrote his diploma thesis on innovation management – matching his interests at the interface of sustainability, marketing and technology.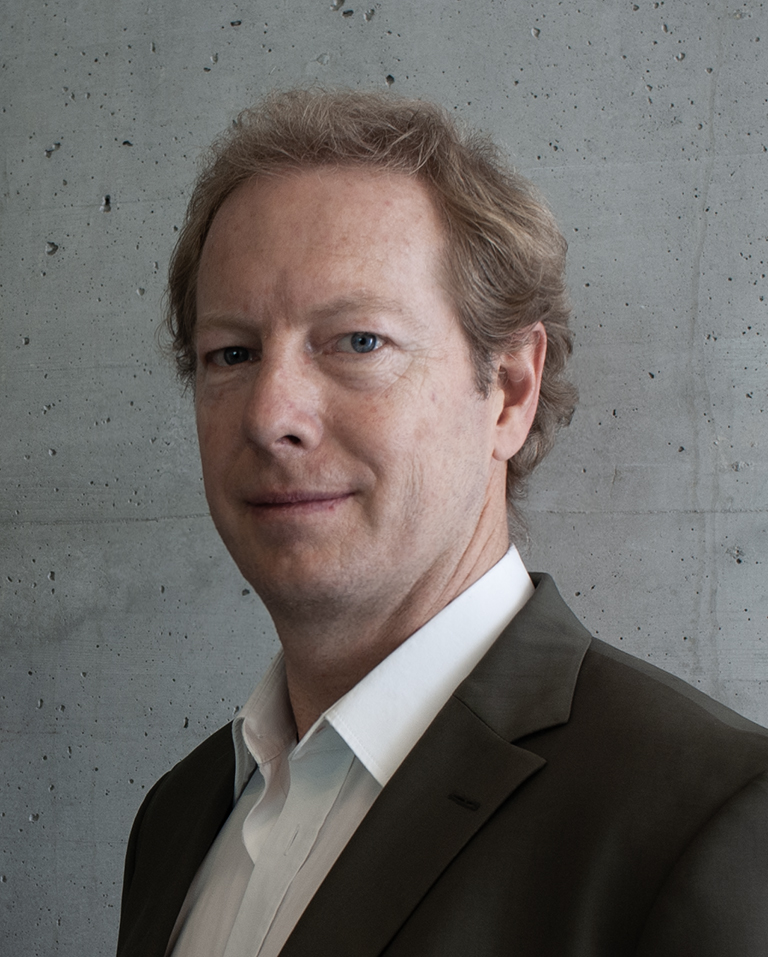 In 1993, he founded the strategic innovation and design company Spirit – Innovation and Brand GmbH, which he still manages today. Together with his team, Georg develops sustainable innovations and brands with purpose for well-known companies and startups. The focus is on sustainable mobility, the manufacturing industry, renewable energy and environmental technologies, digitalization and AI, organic agriculture, sustainable packaging and circular economy, and the smart, energy-efficient and sustainable city. His understanding of business models and his knowledge of the relevant trends in the focus industries make Georg Wagner a trusted partner of top management. The quality of this expertise is reflected in the commercial success of clients and has also been rewarded by many international consulting and design awards.
Georg Wagner also began to get involved with startups at an early stage. As early as 1994, Georg founded the music and entertainment label "Sunshine Enterprises" with a few like-minded people, which has shaped the party scene in Vienna for over a decade. Event locations like "Passage" or "Praterstrasse", a record label and the radio station "Superfly Radio" emerged from this movement. He works as a mentor and coach at Inits, the Vienna Business Agency, Agro Innovation Lab and other incubators. Georg Wagner has already founded 3 startups himself: Amove, Mo.point and Spirit Evolution.
From 2013, Georg has been able to implement a systemic and "frugal" innovation with the development of the "CH4pa", the biomethane-powered work and transport vehicle for Brazil, a product adapted to the needs of emerging countries. As an export consultant, Georg Wagner is happy to share his knowledge in international project development and financing.
Since 2022, he has been focusing even more on the topic of sustainability, which will become the real driver of innovation, with the systemic consulting approach "Systainnovation". The new consulting model optimally supports clients in developing their holistic sustainability vision and as well as in implementing it towards Net Zero through sustainable innovation and brand strategies.
Georg also passes on his knowledge: he teaches Innovation Management, Design Thinking, System Design Thinking at the NDU (New Design University), the Wifi Management Academy and in-house in companies and organizations.