Even railway construction machines need innovative designs. Plasser & Theurer is a private company in Austria that has concentrated for over 60 years on the development, construction, and export of track maintenance machines and is a global market leader in this sector. Its high standards of innovation were acknowledged in 2012, when founder Dr Josef Theurer's life-work was nominated for the European Inventor of the Year Award. Plasser & Theurer stands out due to its enormous drive towards perfection, plus a unique sense for market needs. Over the years, the company has submitted numerous patent applications, with over 2000 currently approved. As a driver of innovation, Spirit Design is the ideal partner for Plasser & Theurer and is responsible for its new forward-looking machine designs. Values such as tradition and future-orientation, pioneering spirit and innovation are all intertwined. The result is an independent and striking visual appearance that underscores Plasser & Theurer's position as a leading global player.
---
Integrated Design Language
Innovative product design for the long term
The primary goal for the product design is to harmonise the exterior of the machines with their interior, and thus remain true to the company's core branding. Through the development of an integrated design language, we have succeeded in perfectly adapting the cab and the product design to each other.
To achieve this, the innovation in the machine's design must be reflected externally, in a modern, dynamic cab design. Robustness, precision, safety, comfort, and ergonomics are all paramount, as is conformance to all standards, whether current or in development. Since the machines have an exceedingly long service life, Spirit Design has created a timeless design that emphasises evolution rather than revolution and thereby illustrates a future-oriented concept for highly-efficient machines.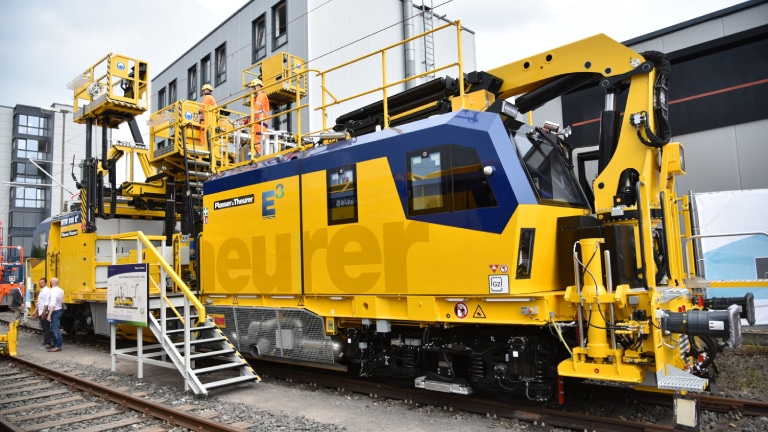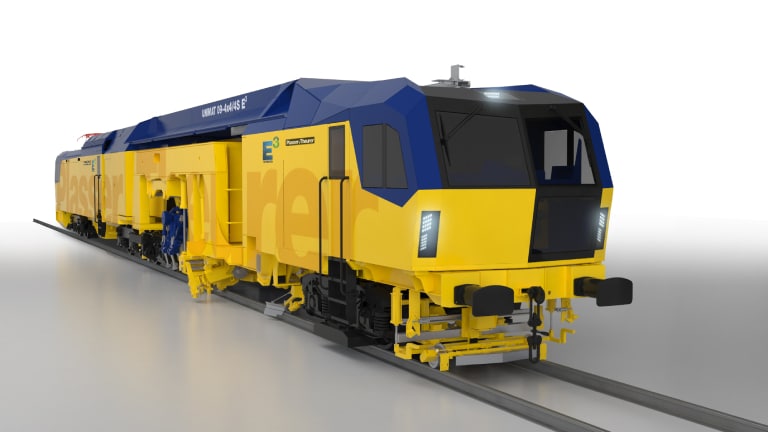 In order to guarantee a balanced, homogeneous overall appearance for the cabs, the design adopted the materials and angular surface geometry of the existing machine housing, modernising and optimally integrating them into the existing machine architecture. Flat steel plates and smooth glass panels are efficient in terms of production and manufacturing. By enlarging the glass surfaces in the cab area, a better view of the working area is ensured. The headlights at the front were fitted with flush-installed LEDs, which integrate perfectly with the cab geometry thanks to their simple, linear form.
For branding, the logo lettering was applied to the entire length of the machine. A continuous blue band in Plasser & Theurer's CI colours along the top incorporates the cab, strengthening the brand and making it instantly recognisable. The brand is thus conveyed visually even over long distances.
The Unimat 09-4×4/4S E3, Unimat 08-4×4/4S, and HTW 100 machines were exhibited in the spring at the IAF – International Exhibition on Track Technology – in Munster, where they were met with great enthusiasm.