The entire brand identity of the AIT Austrian Institute of Technology, Austria's largest non-university research organisation with an international reputation, has been revamped by Spirit Design. This was prompted by the organisation's new corporate strategy and the restructuring of its individual divisions. The objective was to visualise the interdisciplinary approach adopted by its highly-qualified staff, as well as to optimise target group appeal, reinforce strengths, and harmonise communication across all channels.
---
Brand strategy and brand story: Integrated design ensures consistent identity
Based on the new corporate strategy, entitled "Empowering Innovation", and accounting for a comprehensive analysis and evaluation of the existing identity, a new brand strategy was developed through an integrated design approach. The strategy, brand story, and extensive adjustments to the brand design have brought a sense of cohesion to the previously inconsistent brand identity; now clearly conveyed by both internal and external communication.
The brand story reflects our staff's position as experts and better reflects the organisation's values. The integrated design comprises brand elements, brand communications, and brand applications.
Future Lines – the heart of the new corporate branding
A consistent key visual was defined. We developed Future Lines by working from the Brand Story. Incisive and applicable across all platforms, the key visual is taken from the 45° angle of the established logo. Its use is envisaged across all platforms in a consistently designed, yet playful and thematically fitting manner.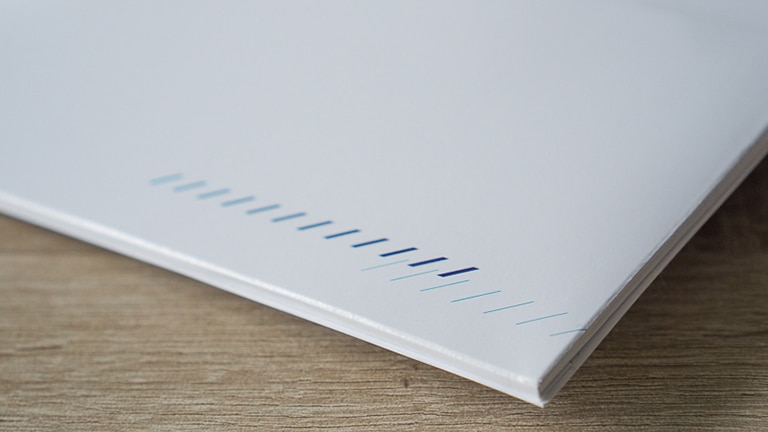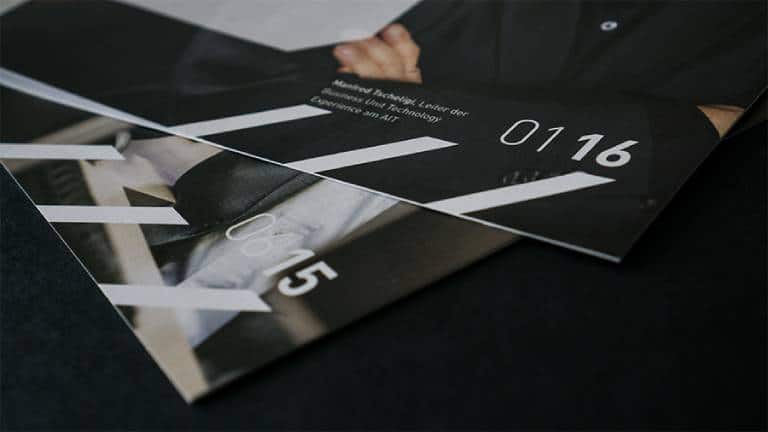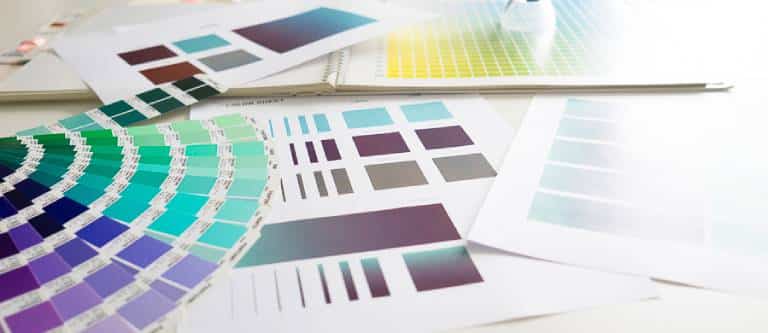 New colours provide a breath of fresh air
The two newly-defined colours of turquoise and violet provide accents: they are to be used in typography and will refresh the more reserved dark red/grey colour scheme used to date. The new applications are characterised by large blank spaces, which supporting openness in relation to research topics.
Modern imagery for research and innovation
In addition to expanding the brand elements, an independent image style was defined and documented in an Image Style Guide, which was then integrated in the brand manual.
---
Brand Applications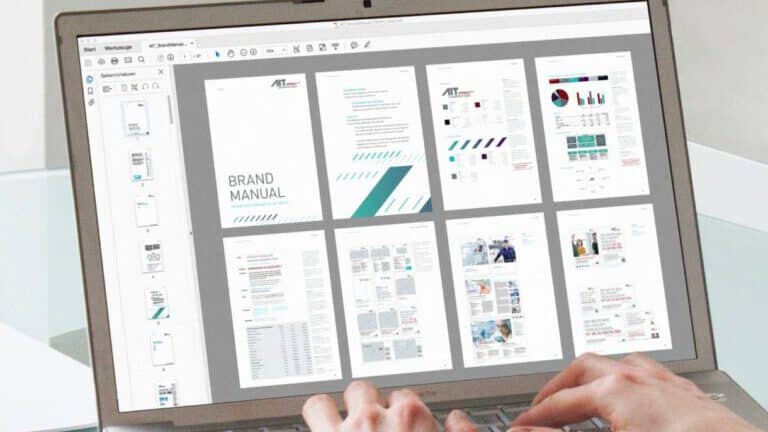 Brand Manual – Precisely documented
All guidelines and applications have been documented in a brand manual, which serves as a handbook for the staff who work with it.
Spirit Design produced templates that give staff the ability to adjust and adapt them to suit their requirements. Queries around the new brand design will also be handled in the future through training for marketing staff and ongoing support and supervision.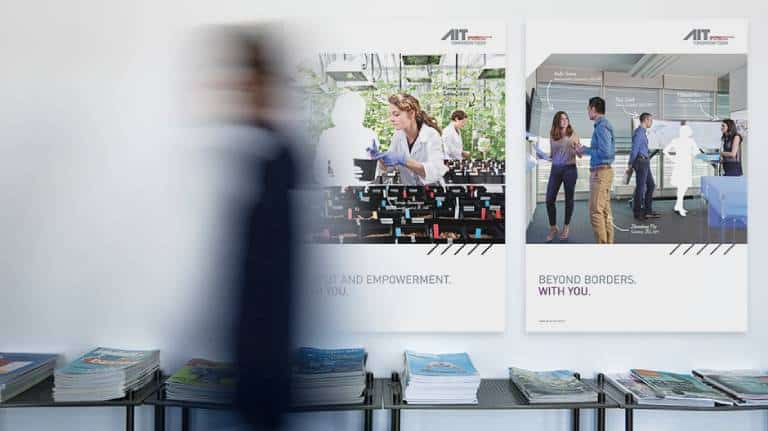 From advertorials to newspaper-style ads
All brand applications, both in print and online, have been aligned: brochures, ads, digital presentations, posters, roll-ups and promotional gifts.
---
Brand Communication
Editorial Design for all magazines
Spirit Design created the editorial design for the customer magazine "Tomorrow Today" and the magazinze for employees "Tomorrow Today with You".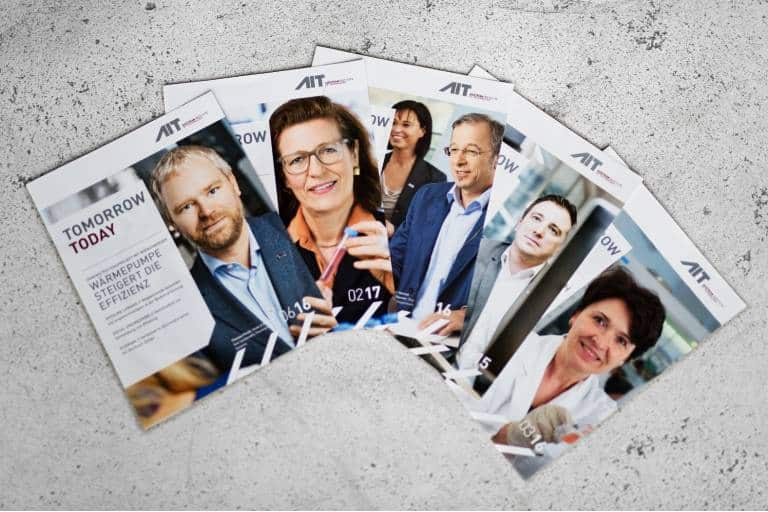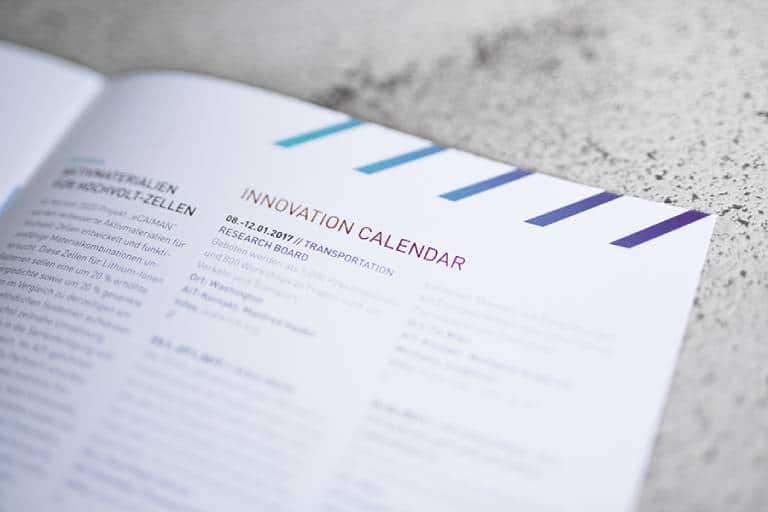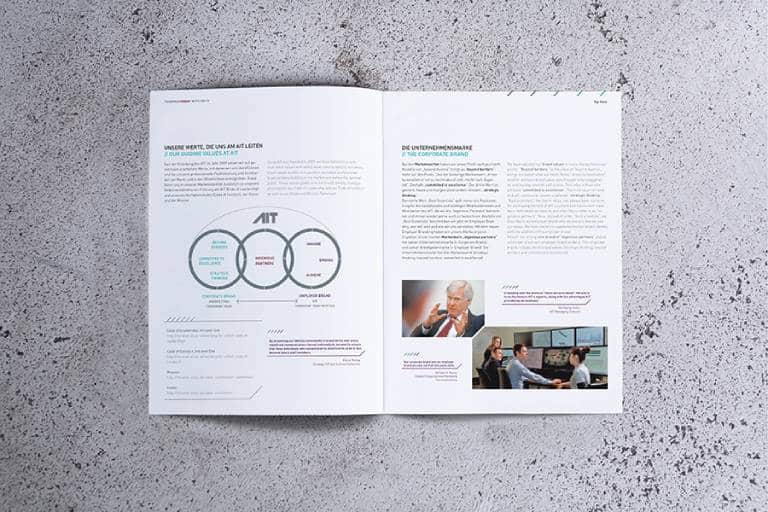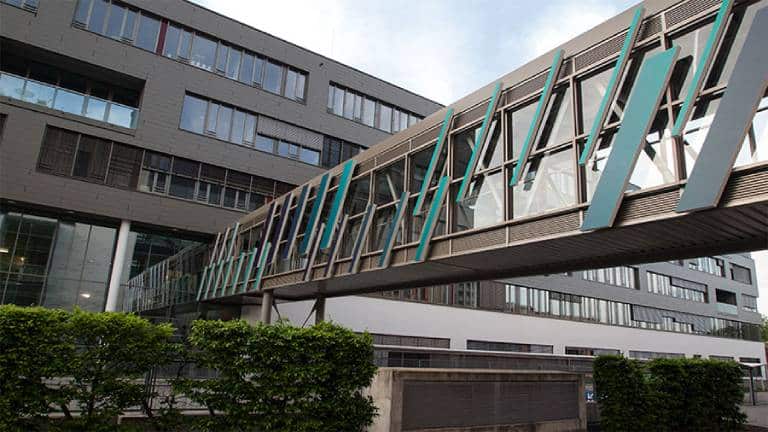 A new headquarter
The AIT Austrian Institute of Technology has united their research locations in Vienna. More than 850 employees now work together on topics of the future at Giefinggasse 2-6.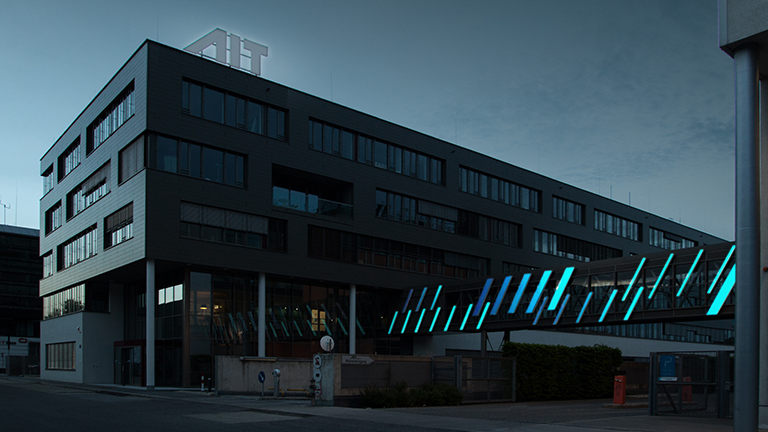 The building's signage was realized by Spirit Design with the key visual, the Future Lines. They stage the company as an innovative company whose researchers find answers to current research issues.
Office doors are designed with the Future Lines, corridors are staged with brand messages. Spirit Design also implemented the signage for all floors.