WESTbahn Management GmbH is the first private operator of inter-city traffic on Austria's Westbahn route. It was founded by the former Executive Director of ÖBB – Stefan Wehinger and building contractor Hans Peter Haselsteiner, and was carried out following the European Union's railway liberalisation. Following liberalisation, Europe's railway networks became available to providers from the private sector. More competition is expected to lead to an increase in quality.
From the onset in 2009, Spirit Design supported WESTbahn with cutting edge and unique design on a product and brand level – based on a clearly defined strategy.
---
Brand Core
People at the Heart
The WESTbahn covers the various needs of different groups of people: business travelers with a laptop or travelers with heavy luggage; parents with toddlers can use it just as well as mobility-impaired people. From the start, the user and their requirements stood at the centre of the design development process. The brand's values ​​ convey advantages of the brand WESTbahn in an emotional and accommodating manner at every turn working towards a comfortable, customer-friendly and efficient result.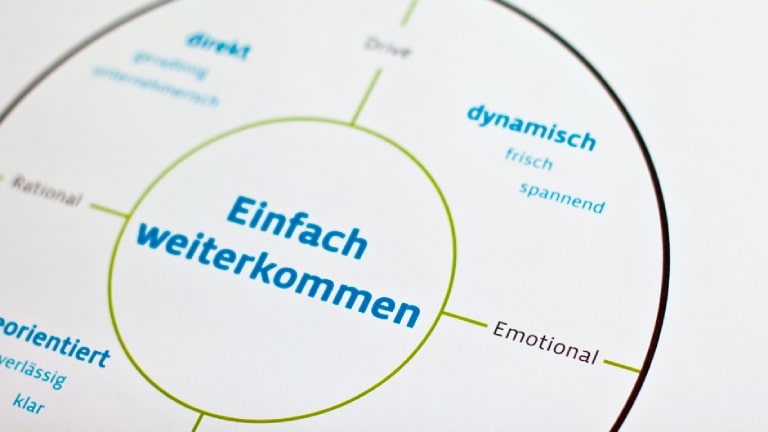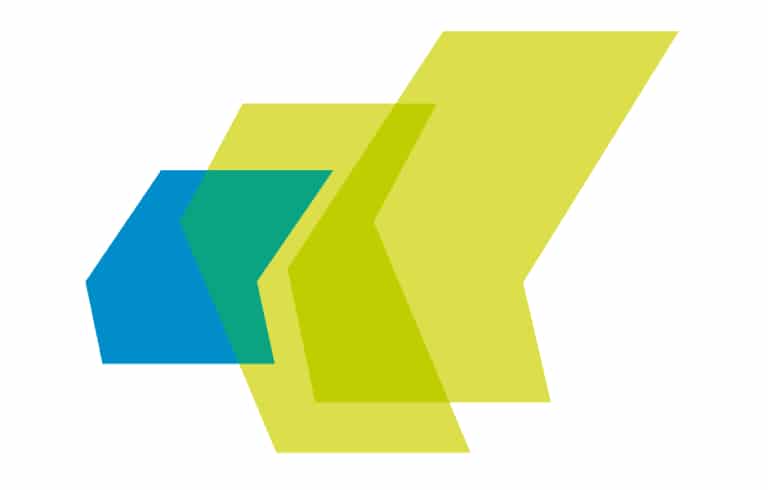 Start-Up and Go!
A brand was created that was sustainable and charged with enthusiasm, leading to a clear and welcome distinction from other national and international railway lines. It manifests itself through its unique characteristics, which serve to imprint the brand in the mind of the consumer.
The graphical symbols figurative mark in the shape of three arrows pointing westwards form a moving, connecting character by intersecting. On the one hand this serves to communicate the message defined at the brand's core – 'simply get ahead' – and on the other hand it communicates the idea of 'connection', which is key to the brand strategy. The WESTbahn connects people, regions (East-West), cities (Vienna-Salzburg), the sky and earth (blue, green): Physically and mentally.
The WESTbahn-branding is characterised by a peppy Key Visual that was the result of (fusing the seal of the logo, engaging typography and pictogram language, as well as the key colours white, light blue and chartreuse. It exudes freshness and dynamism.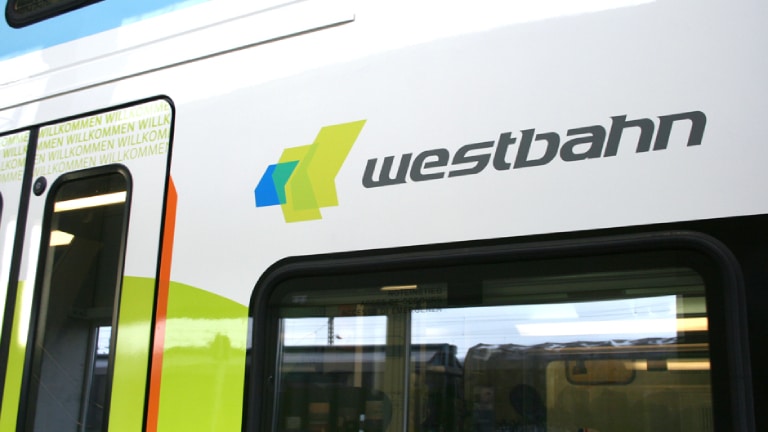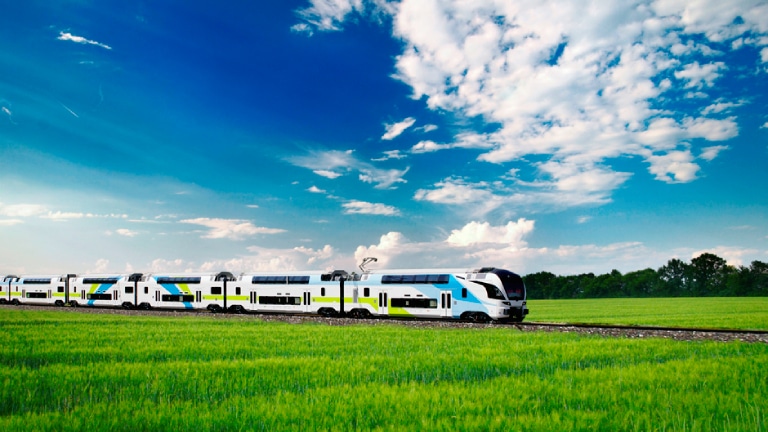 ---
Service Design
A New Quality of Travel
With a steward in every carriage, four cafés per train and ergonomic leather seats for first-class comfort throughout the entire train, the WESTbahn sets an unprecedented, innovative standard of service and quality in Austrian long-distance rail transport.
All seats in the trains have large folding tables so a laptop easily has room; therefore, each seat comes equipped with a socket and internet internet connection is at a traveller's disposal throughout the trip.
In addition, each seat has enough legroom and is fully adjustable without having to adjust the angle of the seat's shell. The comfort of other passengers is thus warranted independently of one's own seating position.
Various seating and lounge areas were developed. The transport of bicycles was also considered, as well as the sustainable use of energy.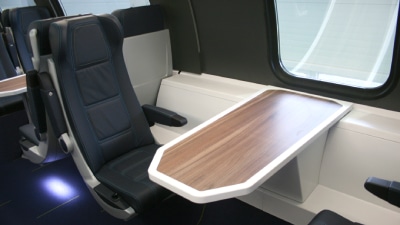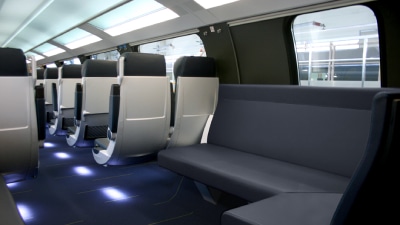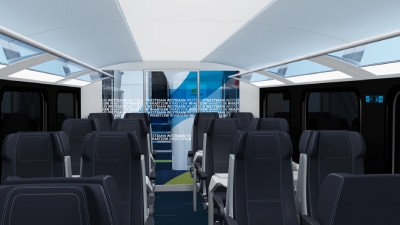 ---
From the train to the bus to the car