What started as a gag developed within a very short time into one of the most influential movements in the Viennese music scene in terms of jazz, funk, soul and fusion: Sunshine Enterprises. Inspired by their passion for music, a few young men, among them Managing Partner of Spirit Design, Georg Wagner, founded in 1996 what was to change and shape the music scene of Vienna for more than 10 years – Sunshine Enterprises. The founders were inspired by numerous trips to cities like London, where dancefloor jazz was booming.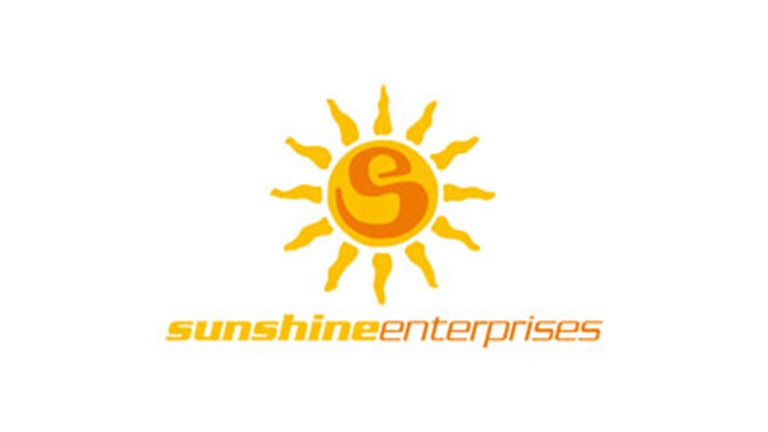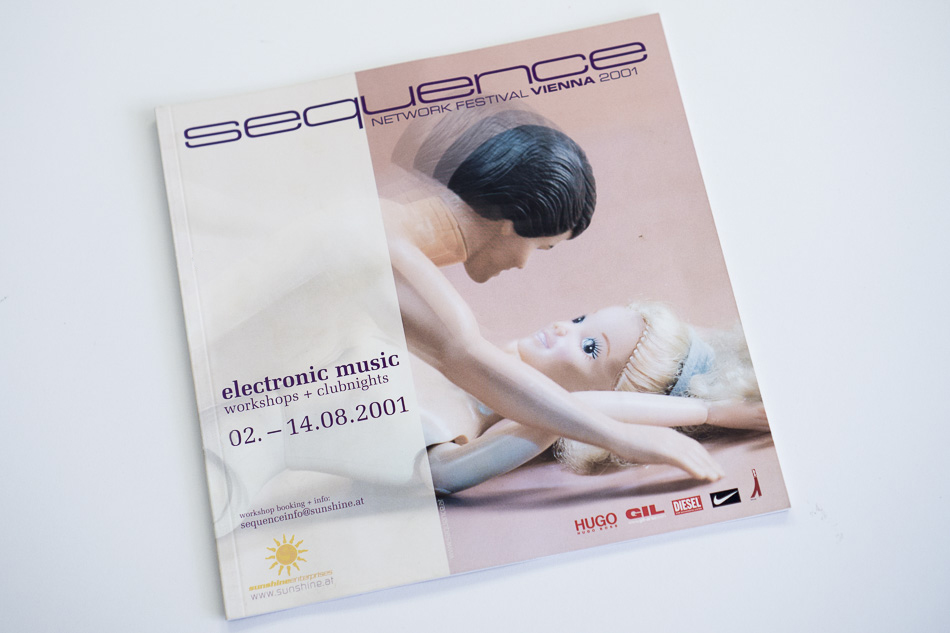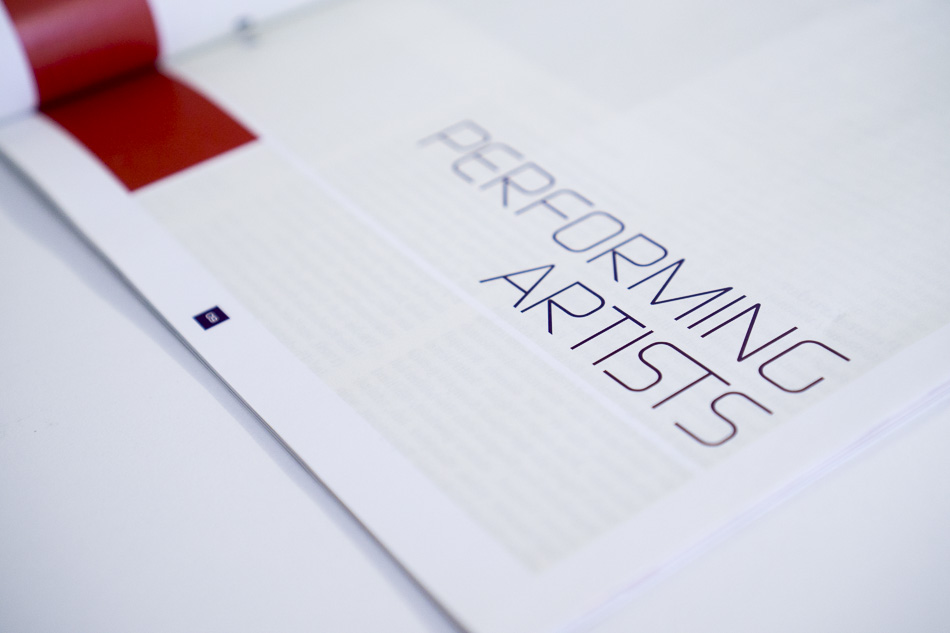 So it was only a matter of time until internationally renowned bands like Freak Power, Defunkt, the Dulfers or Steve Khan stopped by the club after their Vienna gigs and jammed along. Gradually, international labels and clubs also showed their interest, and so the New York original funk club Giant Step, the Hamburg Mojo Club, which was already considered legendary with its Mojo CD series, as well as the London Earth Club made guest appearances in Vienna. Renowned DJ's like Dr. Bob Jones from London, Ross Allen and Kevin
Beadle from Filter Records, to name just a few names, were among the regulars. Over the years, the movement continued to grow at a rapid pace: In addition to the weekly club – initially at Schutzhaus Zukunft, then at Rosenhügel Studios, Casino Baumgarten and finally at the famous Meierei am Stadtpark – there were also one-off events with partners such as the Vienna Dance Weeks, Gery Keszler from Life Ball and the "Sequenz Festival".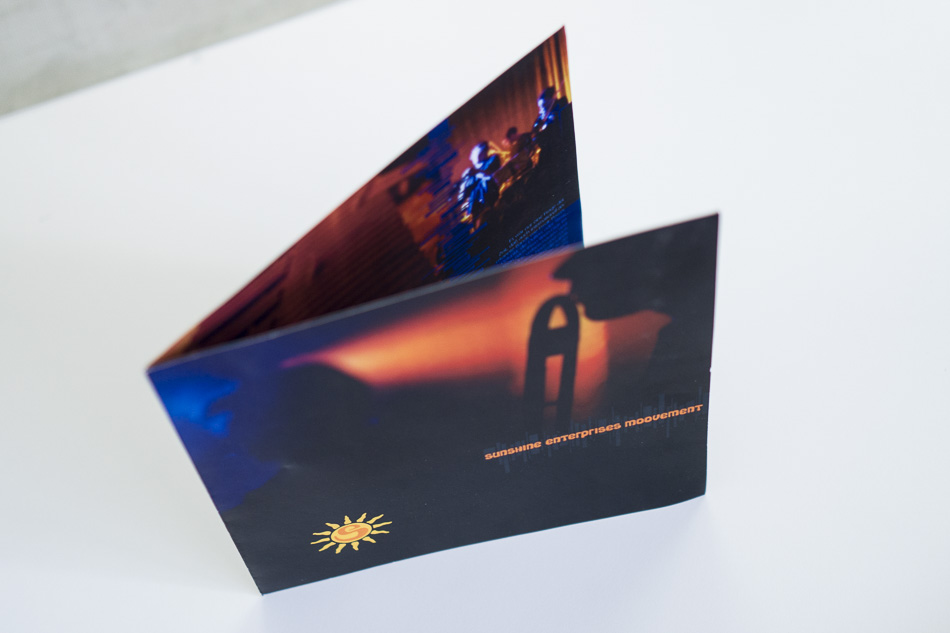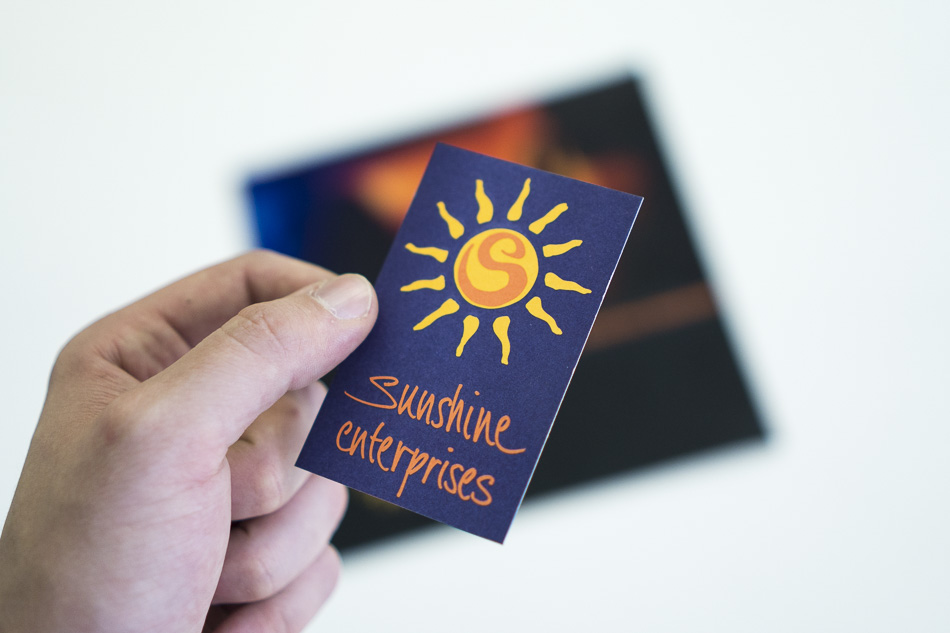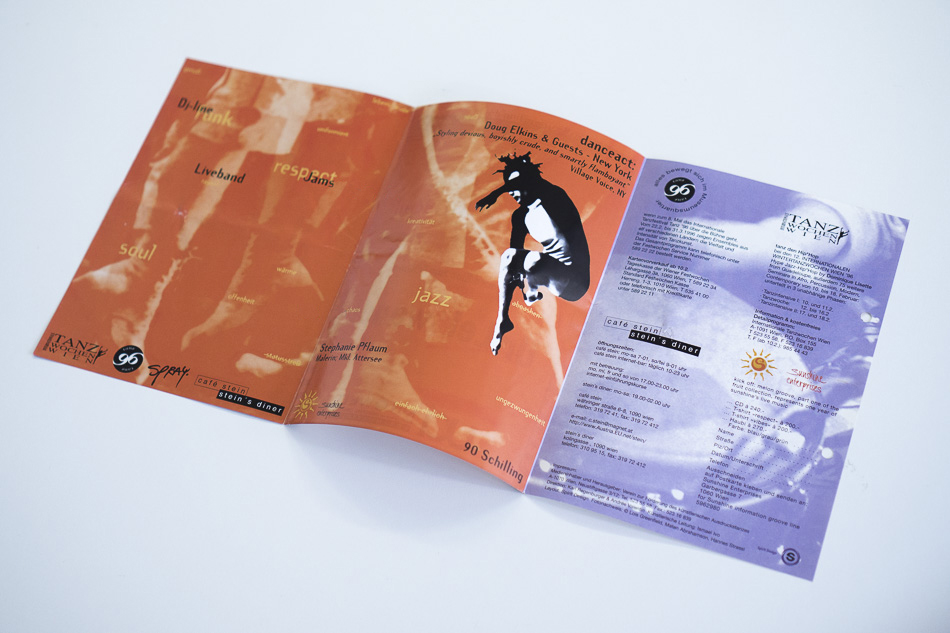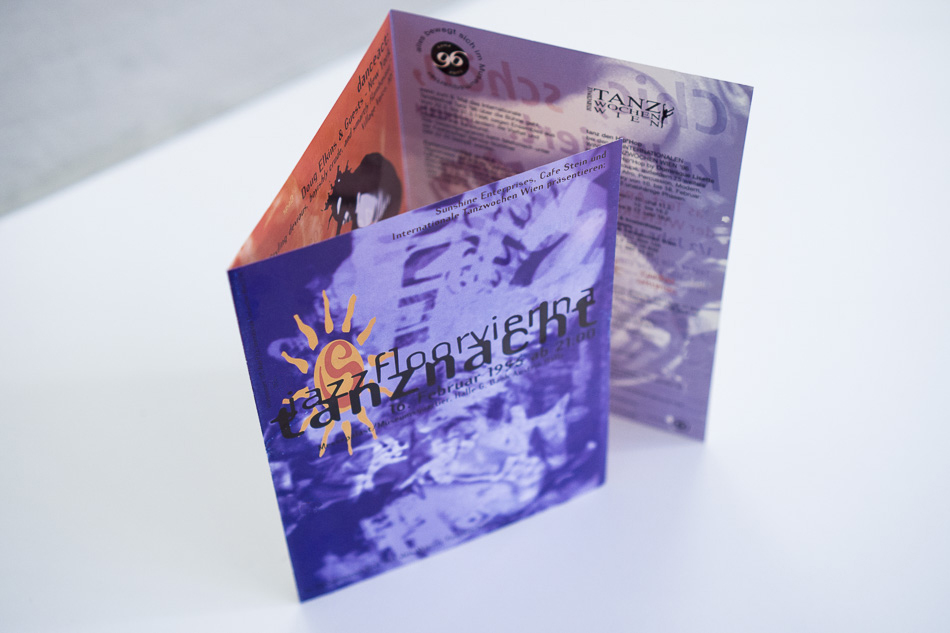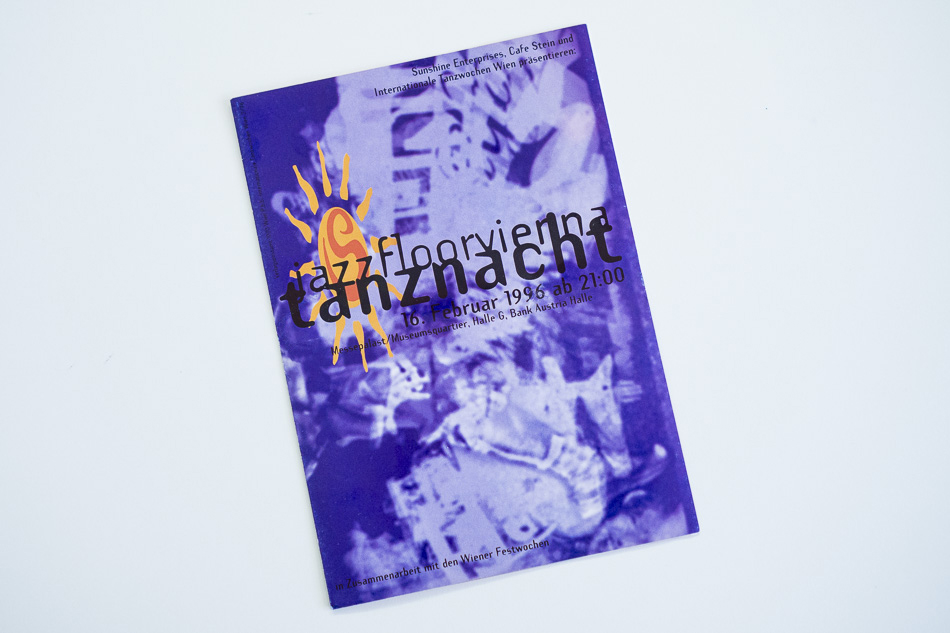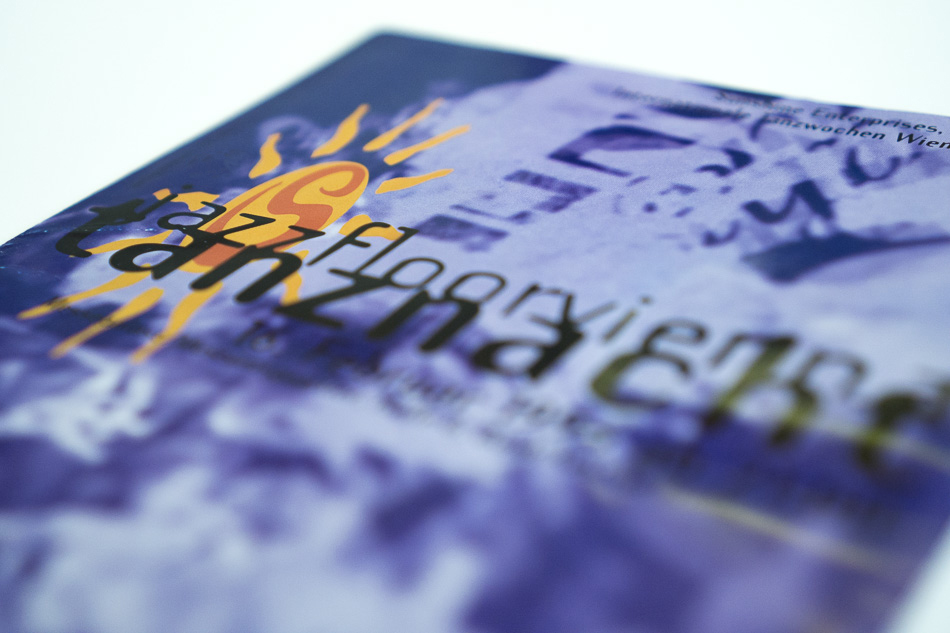 Design and all photos shown:© Barbara Mogg-Navarra
Spirit Design accompanied Sunshine Enterprises in an advisory capacity during all of this and helped through skillful networking – including the founding of the record label "Sunshine Music", whose first compilation "fruitcollection melongroove" was a huge success. Today, under the label Sunshine Music Division, Sunshine Music is one of Vienna's best-known high-quality studios. But that's not all, a radio station was not to be missed either: The hour of birth of the today already as an original established Soul Radio Superfly had come – the "Groove lover" is supplied so until today 24/7 with music from all directions.
Sunshine Enterprises & the Viennese Music Scene Today
Today, the renowned Sunshine Enterprises label may be defunct, but it has sired many new daughters: not only the well-known soul radio Superfly, but also the Sunshine Music Divison record label and Vienna Scientists Recordings, as well as the Albertina Passage club, the Comida restaurants and the Redroom bar still ensure that jazz, funk, soul and fusion are duly represented in the Viennese music scene.
Soul Seduction
As the predecessor of Sushine Enterprises, the Soul Seduction movement was legendary. With regular clubbings at Club Volksgarten, Soul Seduction was a major player in the booming Viennese music scene and brought the stars of acid jazz at the time, such as Dee Lite, Omar and the Brand New Heavies, to Vienna's Volksgarten.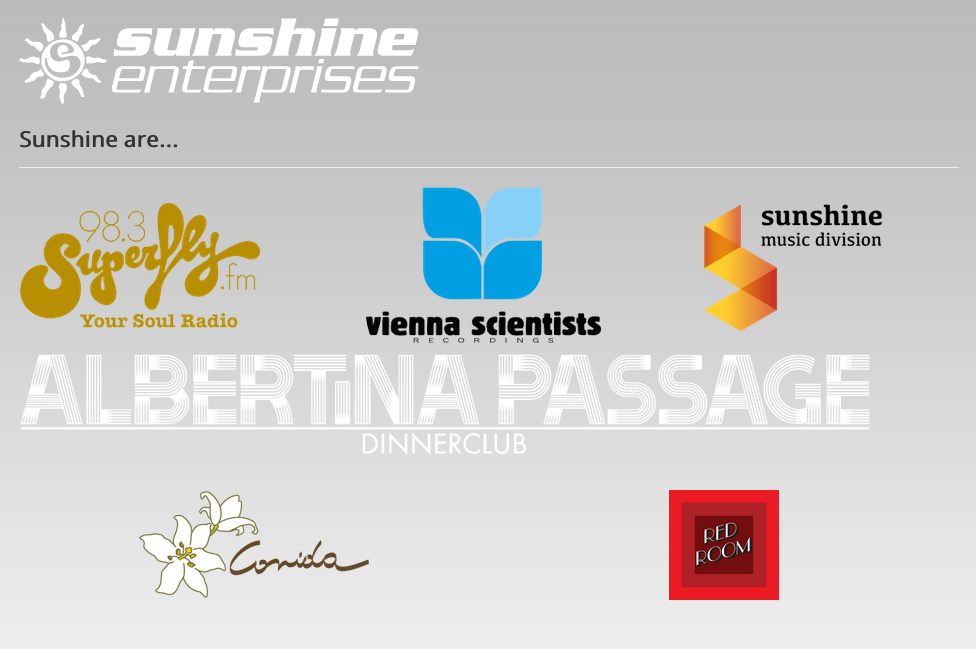 In 1993, Soul Seduction was founded as a music distribution company in Vienna, which helped numerous Austrian artists, such as Kruder and Dorfmeister, to achieve a worldwide breakthrough. In 1998, Soul Seduction's store "Black Market" moved to Gonzagagasse and opened its web store, delivering to fans' homes. Unfortunately, the digital revolution of music also had a dark side: the demand for vinyl and CDs decreased over the years. During this phase, Spirit Design was commissioned by the City of Vienna/departure to advise Soul Seduction on developing a strategy to better market Vienna's music scene internationally.
Based on this strategy, 2 projects were launched: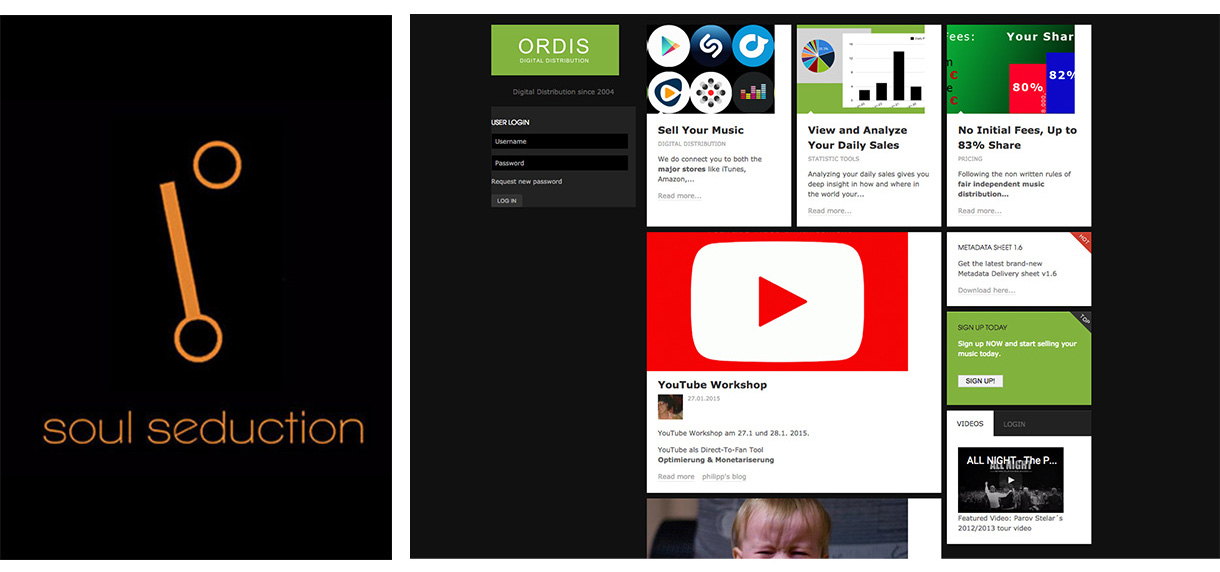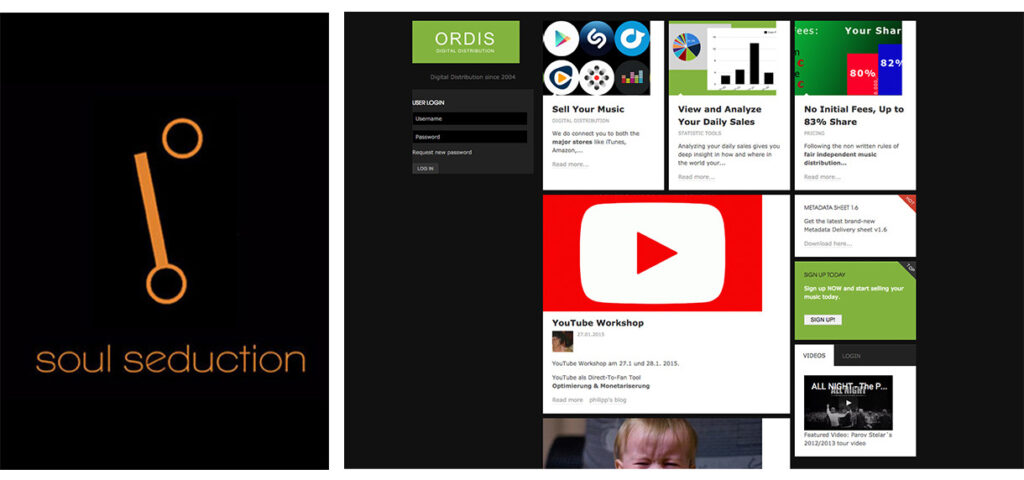 Soul Seduction digital store
In February 2008, Soul Seduction decided to stop selling in the store and focus entirely on online store for digital music in mp3 and wave quality. But with the rapid development of digitalization Soul Seduction could no longer keep up and so withdrew from the business.
Ordis
At a time when YouTube was not yet standard as a self-promotion tool, many music producers had a hard time distributing their music. To solve this problem, the Dorfmeister brothers, who were also involved in Soul Seduction, founded the digital distribution label "Ordis", a service for music producers that ensures easy music upload and a fair share of the profits.
For these impressive achievements in networking players in the music business, Spirit Design and its partners received, among others, the WIR, Wirtschaft in der Region, award.