SKIDATA AG is an international company headquartered in Gröding near Salzburg, specialising in the development and marketing of visitor management systems, access technologies and ticketing solutions. Spirit Design supported SKIDATA in developing Power.Cash – an innovative, user-friendly payment system, which clearly sets itself apart from similar products and expresses the typical strengths of SKIDATA, namely innovation and technological leadership.
---
Power.Cash
Purism and Architectural Design
Public parking garages have undergone a change in recent years towards friendlier and more modern architecture, completed with a brighter atmosphere. Spirit Design therefore worked out a type of linear composition) that is oriented towards modern architecture for the Power.Cash. The purity of the stylistic use of form was also meant to transmit the attributes security, high-tech and easy handling.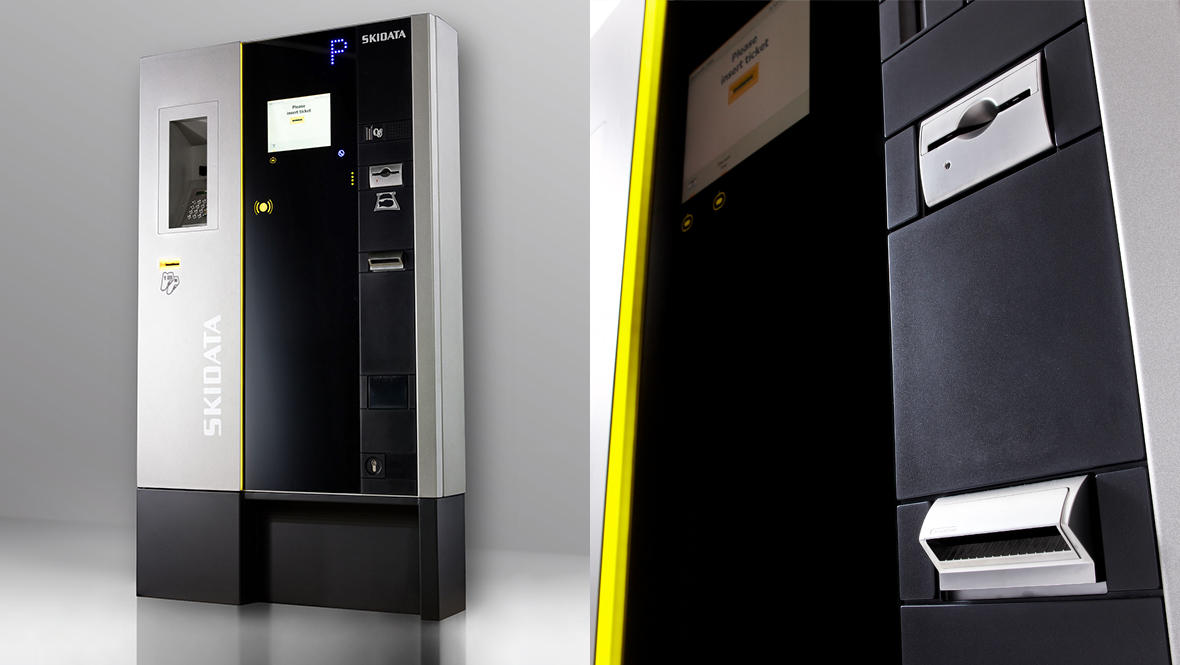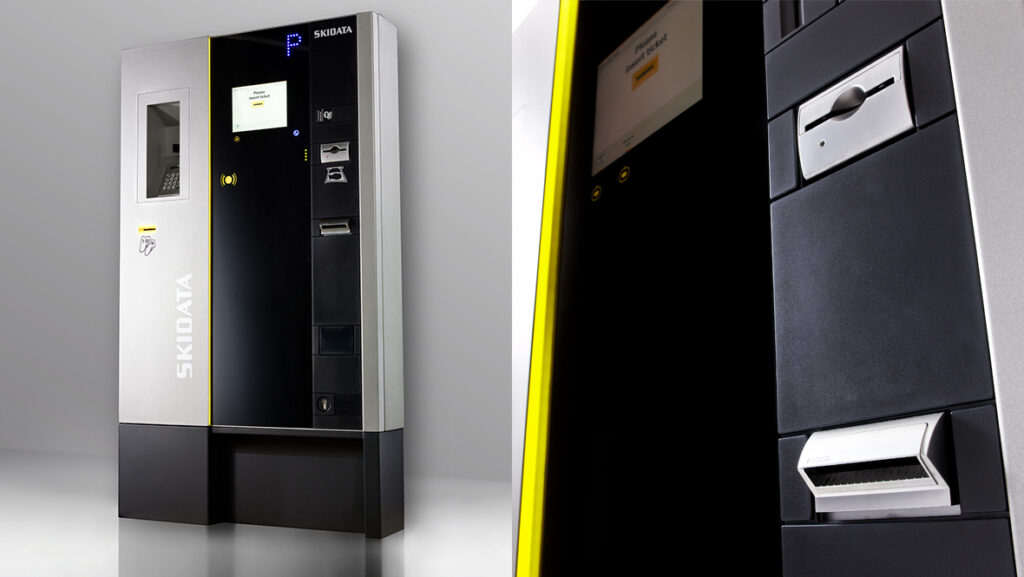 Distinct and Intuitive – A Clear Line, Customer-Friendly Design
Simply by its appearance, SKIDATA's top product already stands out from previously known products of its kind. Ergonomics, user-friendliness and intuitive operability were the main factors here. The colour scheme, active and passive lighting of the controls, as well as the specific signal lighting make using the machine convenient and simple; this is not always self-evident when it comes to machines. In line with this success, the Power.Cash is well placed to set the trend of future designs of SKIDATA machines.