Mat4Rail was a strategic project under the Shift2Rail Joint Undertaking program of the European Union with prestigious partners like: Siemens, Bombardier, Thales, Alstom, Talgo, Deutsche Bahn and Kapsch. Mat4Rail was an open call project with a two-year duration and an overall budget of 3.5 Mio€ with 16 partners.
The overall aim of Mat4Rail project was to lay the foundation for:
Increasing capacity and passenger comfort via built-in modularity of train interior design
Reducing train weight by replacing metal parts with Fibre Reinforced Polymers (FRPs)
Spirit Design lead the development of the Innovative Driver's Cabin and participated in the development of the innovative plug & play system.
---
Future Demands
Analysis of trends and steakholder needs
The driver stand typically is a room, located in front and/or rear area of a train, that contains all the controls to manoeuvre the train. To design for the future, field research was conducted within the Austrian federal railways, where seven different train models were evaluated and deep insights about layout and design were derived.
The research was complemented by expert talks in the European railway industry and operators. This was accompanied by a thorough trend analysis regarding materials, ergonomics, future technologies and innovation in the global railway industry.
Driver desks and cabins in comparable industries, such as automotive, aviation, marine and operated machines, e.g. agriculture or construction, were evaluated complementarily to gain a holistic knowledge base of the broad variety of driver stands.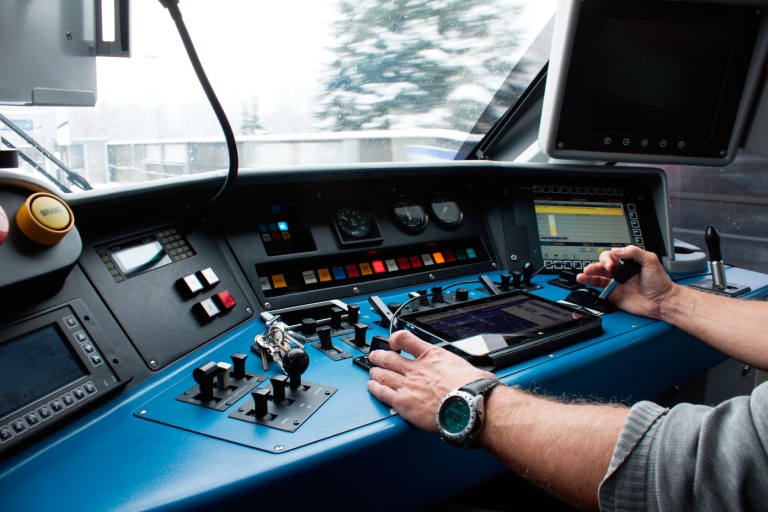 ---
Design Development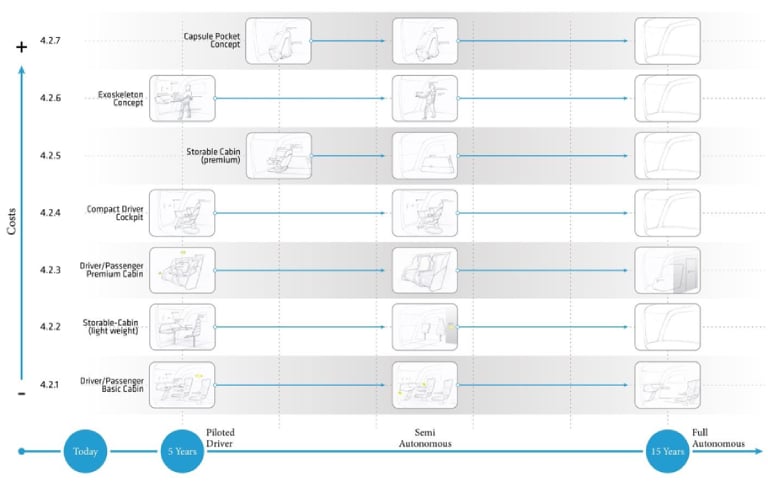 Shaping the future of driver cabins
Ongoing technological advancements towards the fully automated train operation (ATO) offers new possibilities for functional design for train drivers and passengers alike. The two resulting modes "passenger mode" and "driver mode" are based on the possibilities which are offered by GoA (Grade of Automation) Level 2 & 3. New possibilities emerge, when the drivers' cabin is not continuously occupied by the driver. It can be opened and used by passengers, offering a unique experience. This demands for new solutions concerning safety, seats, controls and human machine interfaces as well as to the drivers' cabin access. Over 100 ideas were formed to 7 holistic concepts, which were technically analysed to determine the best solution for the future. Shift2Rail partners decided on one design concept, which was iteratively developed in an agile process.
---
Virtual Prototype
Experience the future
As a final result of Mat4Rail project, Spirit Design developed a virtual prototype of the train of the future. This virtual prototype showcases both design developments of WP8 Innovative Drivers Desk (Lead: Spirit Design) and WP6 Innovative Plug & Play System (Lead: Navigator, Support: Spirit Design). Therefore, a neutral train model was conceptualized by Spirit Design and built by project partner INDAT. It is a hybrid between a commuter train and an inter-regional train. The final design concept incorporates a very compact and on-demand drivers cabin with a multifunctional HMI tablet, a big screen with state-of-the-art augmented reality dashboard and a head up display. Furthermore, vitality sensors replace the Deadman's pedal and a simple, yet comfortable seat layout concept was developed which allows easy changing of seat models. It was designed to showcase the functionalities which enable the two main scenarios "passenger mode" and "driver mode".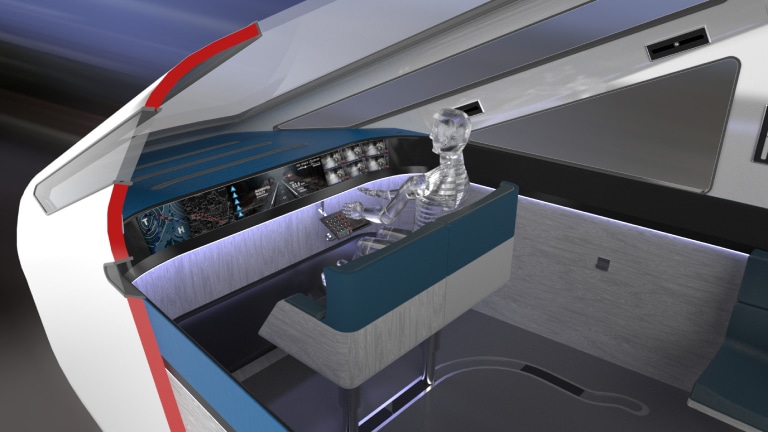 Virtual Prototype of Innovative Plug & Play Systems
To showcase the functional principles and functionalities of the design developments by project partner NAVIGATOR in a realistic way, a lot of attention has been devoted to the interior of the virtual prototype.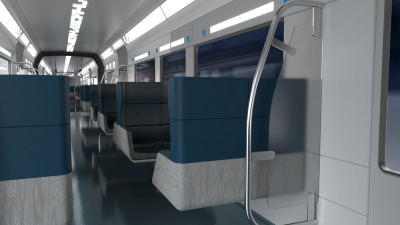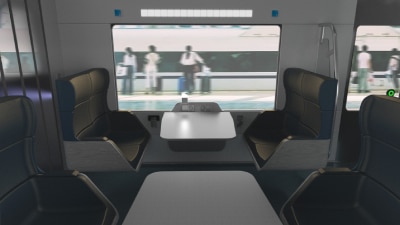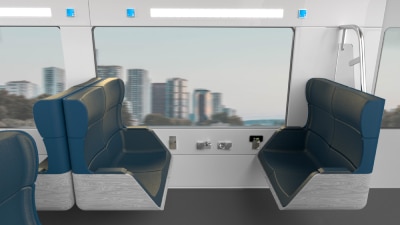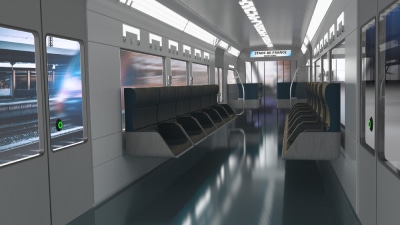 This project has received funding from the Shift2Rail Joint Undertaking under the European Union's Horizon 2020 research and innovation programme under grant agreement No 777595.