LiSEC is an internationally active company offering comprehensive solutions with regard to the production and refinement of flat glass. With more than 1,500 employees and over 20 affiliated companies and agencies all over the world, the innovation leader guarantees the quick implementation of projects as well as smooth post-project support.
As the history of LiSEC begins in glass processing, the company offers comprehensive operating know-how and is second to none in understanding the specific concerns of customers. LiSEC understands itself as a system provider with an ideally combined portfolio of competent consulting, excellent machinery, intelligent software solutions and comprehensive services in flat glass processing.
In 2013, Spirit Design was commissioned to design the compact glass cutting machine GCL – 37/26 and its control panel.
---
Glass cutting machine GCL
A design language as clear as glass
The glass cutting table is ideally suited for processing flat glass by means of cutting, breaking and grinding in varying operating positions. While the machine is loaded vertically, the glass is cut horizontally. The crystalline faceted casing addresses these changing configurations and embraces a design language inspired by the material properties of the processed glass. In addition, the individual casing components are highly functional: while generally protecting against noise, they incorporate vents both for cable routing and ventilation.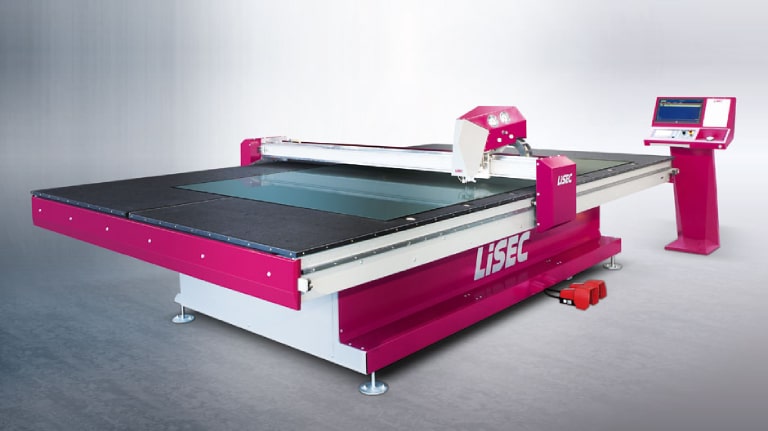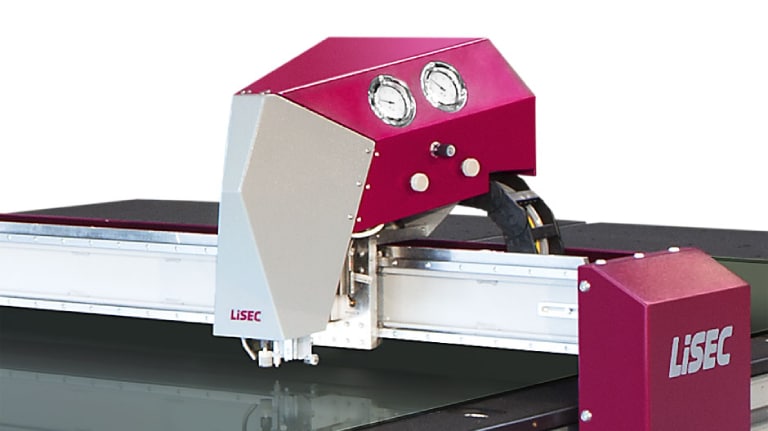 Straight design
Intended for a new target group, this glass table model provides selected and reduced functions. We have designed a consistent look that clearly expresses the machine's robust, durable and reliable properties. The straight yet dynamic design language ensures high recognition. It makes use of reduced forms and creates guidance by determining the working direction. Moreover, the glass cutting table's control panel goes hand in hand with the overall design language. The external panel with an integrated computer is portable and guarantees ergonomic user comfort.
---
Integrated Design Language
New product design for LiSEC
LiSEC is the global market leader in the field of sheet glass processing. This status should be instantly recognisable for every single machine through a future-oriented product language. Spirit Design has created and formulated in detail an Integrated Design Language (IDL) based on LiSEC's market values, which will guarantee a coherent presence for the brand and its products. The IDL serves to differentiate the products from those of market competitors, and furthermore to make them easily recognisable. This is particularly important for a company which unites diverse products, services and solutions in a single brand. The newly developed product language was adapted to the existing corporate design; this meant that a visible connection could be created between the product design and business design, transferring the basic principle "best in glass processing" unambiguously across all LiSEC products.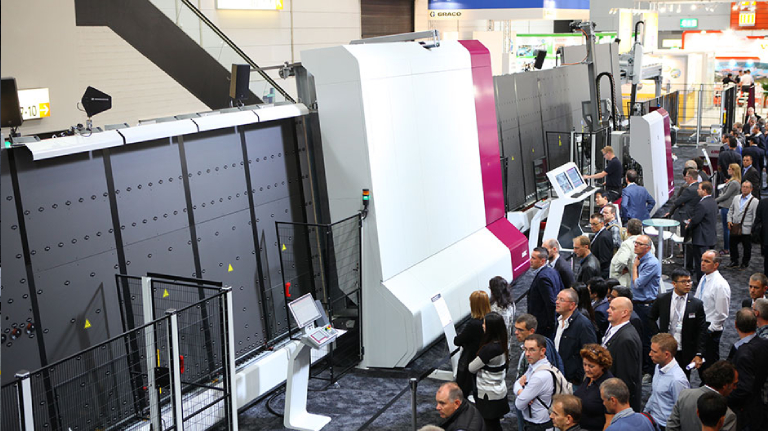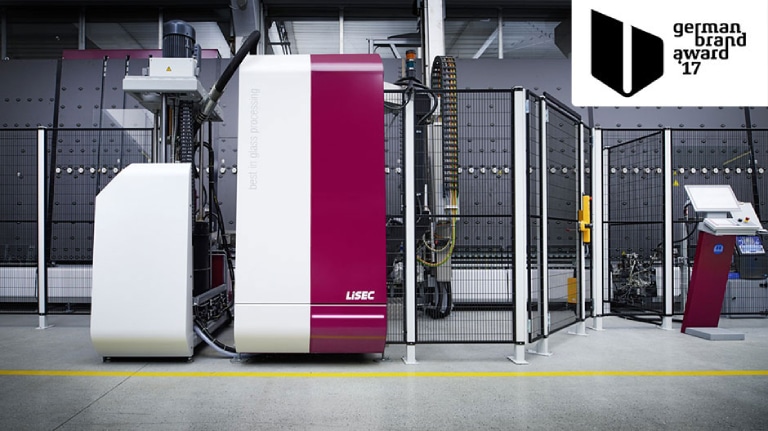 Branding
Spirit Design developed an outwardly subtle design, following a functional and minimalist form principle. The innovative, precise and performant technology for the capital goods is perfectly conveyed through a purist and functional appearance. With the right design, all elements (machines, detailed solutions, component implementation, as well as colouring and brand positioning) can contribute to establishing the market presence, whether through the language of form such as shape and order, or through materials and surfaces.
Product branding with the logo, product name and slogan, and the LiSEC Powerline (a striking, identifying LED lightstrip) are of course also a part of this.
The overall appearance of the machines – as well as the construction elements and, equally, the industrial design of the panelling – follows the three fundamental principles:
Perfectly engineered (technical quality is an absolute priority)
Purism (reduced to the essentials)
Design2Cost (cost-efficient)
On the lines, the individual machines are identifiable through a bright, friendly appearance.
Characteristic recesses above and below make them look compact despite their size. Complex forms have been avoided, with simple geometries used instead that could later be adapted. A soft, ergonomic shape leads to more pleasant, user-friendly handling, while at the same time reducing the risk of injury. By separating out common components, as many flat panel sections were created as possible, making both production and exchange of damaged panels easier. This segmenting also ensures more flexible maintenance, as well as simplifying transport with space-saving panels. The linear yet dynamic design language is very recognisable and helps with orientation, in that it indicates the work direction based on the colour distribution. The complete appearance radiates robustness, longevity and reliability.
At glasstec 2016, the international trade fair for glass manufacture and processing, LiSEC presented the new design to the public. The integrated, future-oriented company performance was rewarded with third place at the German Brand Award 2017!