The Austrian company Domoferm is one of Europe's most successful mid-sized manufacturers of steel frames and doors, as well as fire doors. Its worldwide manufacturing capabilities for steel and fire doors are located at its headquarters in Gänserndorf, near Vienna.
Spirit Design was immediately able to convince Domoferm by holding its own against large design firms, with its strategic and integrated approach to innovation and branding. To enable a positive change, the Board and the Marketing department were advised in the areas of vision development, innovation and brand strategy.
---
Innovation & Brand Strategy
From the Basement to the First Floor: The Innovation Strategy
That was the stated goal of the new innovation strategy. A modular production concept, as is common in the automotive industry, was to complement the existing product range in the upscale and high-quality architectural field. After a thorough analysis of trends and existing products, a growth strategy was developed.
Target industries were defined and types of doors that have to comply with various functions were identified.
Based on these requirements, a design and engineering concept was developed that enabled the modular production of these different types of doors. This vision of the new product strategy was subsequently implemented with prototypes and – prior to being released for manufacturing – marketability was tested in workshops with architects and other stakeholders.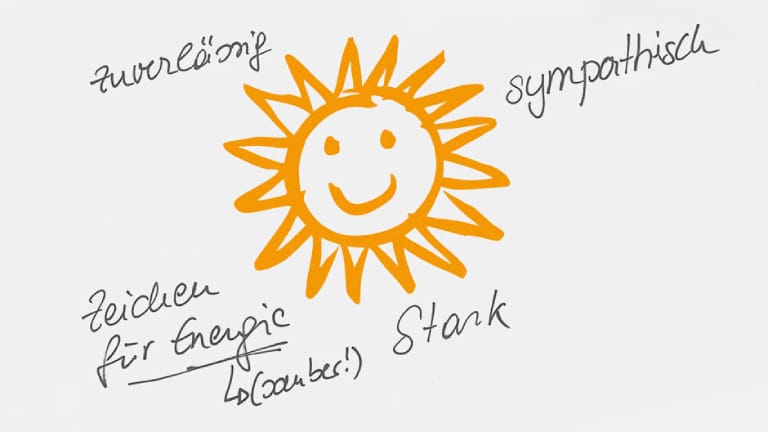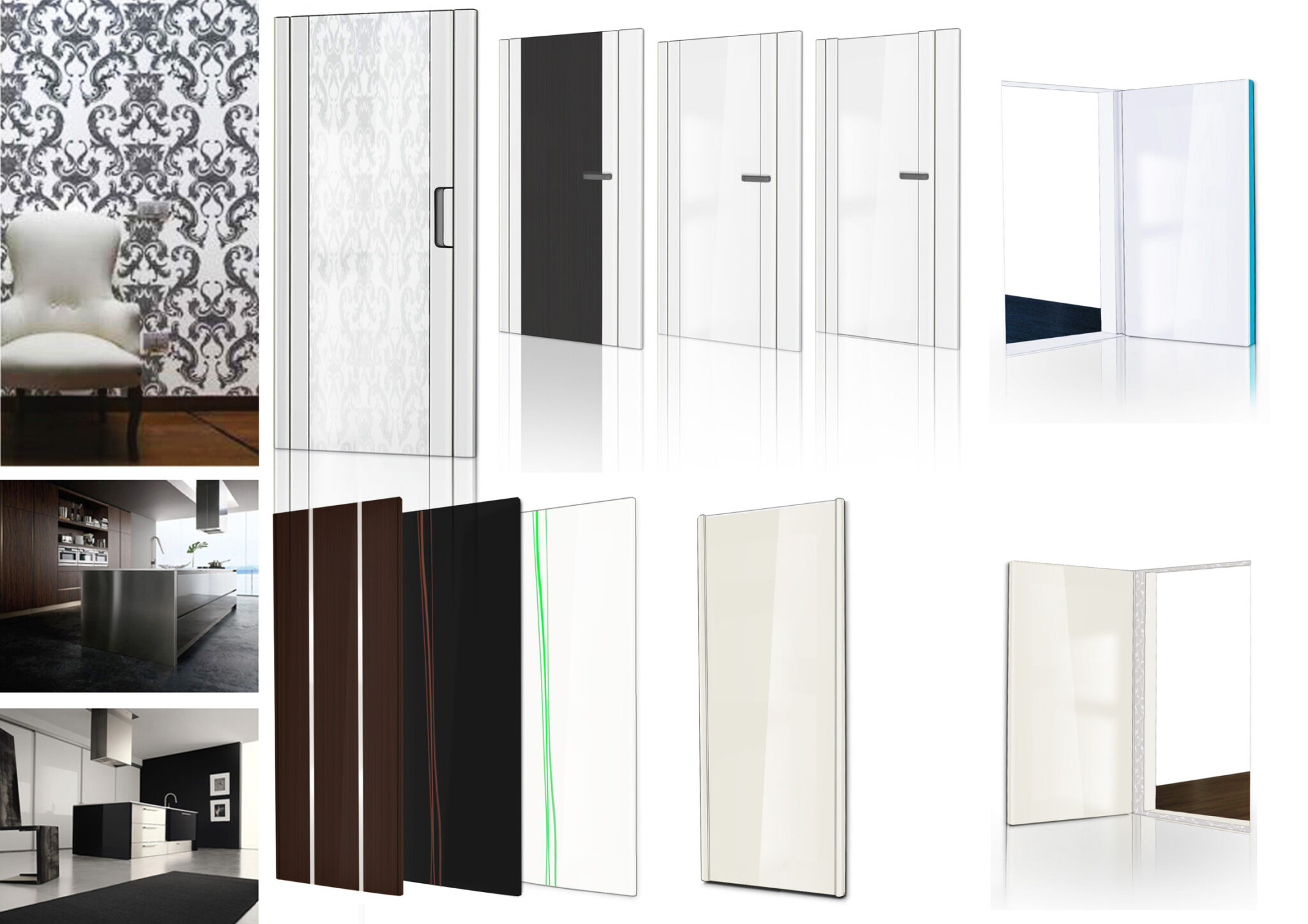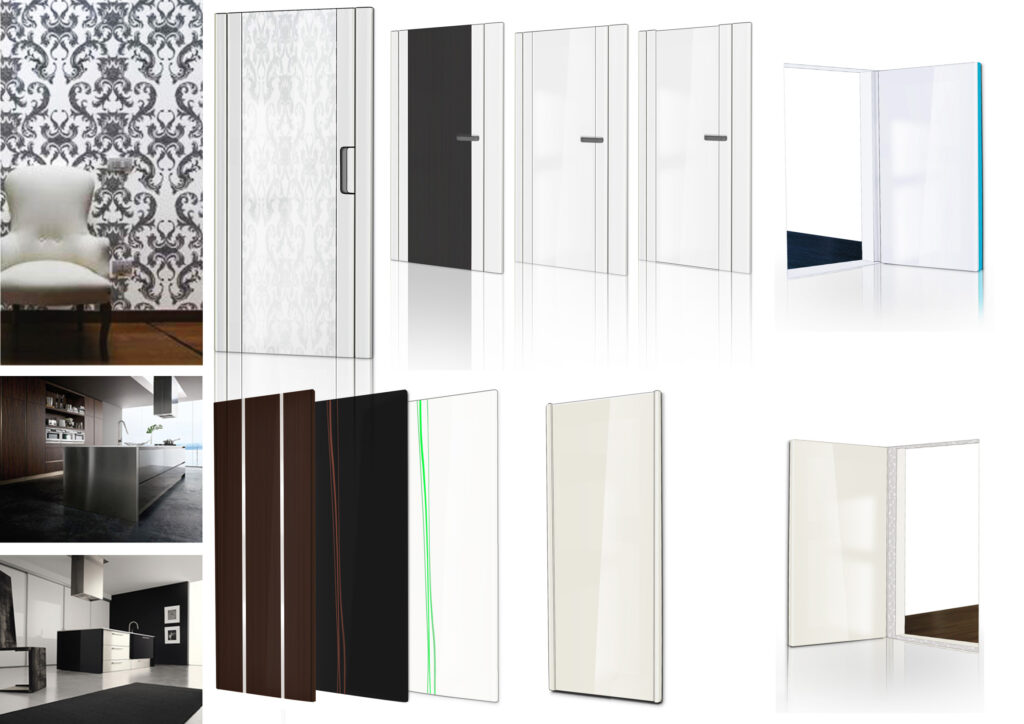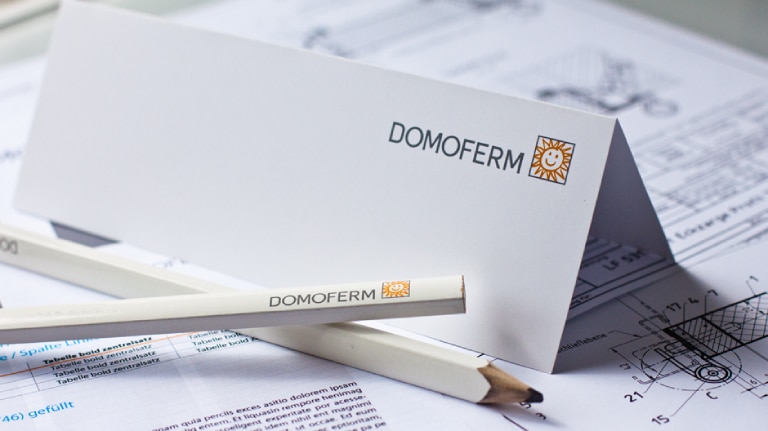 A Brand New Strategy – All in the Family
Spirit Design developed a new brand strategy for Domoferm and based on it, we redesigned the entire brand identity. Alongside the various brands and names, which already existed within the company, preliminary scenarios were developed for the creation of sustainable brand architecture. The decision was taken to consolidate all the brands under the family brand, Domoferm. For this new all encompassing brand, a high-grade positioning and brand core was developed.
---
Brand Design
Open Doors for Success
The brand design was revised to reflect the new brand positioning. This covered everything from the logo to the font, the colour schemes and the visual concepts all the way up to the corporate language used. These now communicate the properties defined as core brand values more powerfully: innovative, design-oriented, reliable and secure.
From the business stationary to the overall public image of the brand, all of Domoferm's communications were adapted to the new branding. Among other things, these include numerous brochures for different customer groups as well as the company's website.