Hans Spitzauer – World champion, 4-times Olympian, European champion and 17 fold Austrian state sailing champion – is putting his experience to use by developing a new class of centre board boats whose strengths play out especially when it comes to inland lakes und near-shore waters: the Lago26. Spirit Design advised Hans Spitzauer in the development of the strategy, product and branding and delivered the complete design for the Lago26.
---
Fresh Winds
We were able to put fresh wind in the sails of the market for inland sailboats by developing a clear marketing concept, high-quality materials, careful attention to details, and attractive design. In addition, our consulting efforts made it possible for the boat project to receive EUR 100,000 from the City of Vienna's 'departure' funding programme.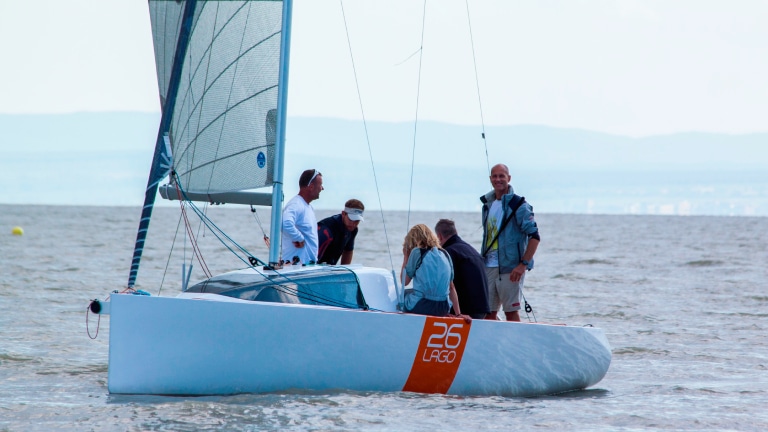 Dinghy Cruising Reinterpreted
The Lago 26 is a new and innovative boat concept that makes sailing much more interesting. It unites the pleasure of weekend sailing with pure regatta feeling in one boat. Streamlined cockpit dimensions turn the Lago 26 into a comfortable leisure yacht for friends and family. The same crew, however, is also able to compete in any high-performance sailing regatta.
Exceptional Design
The Lago 26 is unlike any other boat of its class. The strikingly clear, subtle and exclusive design instantly sets it apart in the market. The lightweight construction of high-quality materials pays special attention to details – such as fittings and rope guidance below deck – and offers the ultimate sailing experience. With its many advantages in function and design, the Lago 26 sets a new standard in its size class. Spitzauer specifically seeks to inspire people with high demands in quality and who also possess a great sense of enjoyment of life.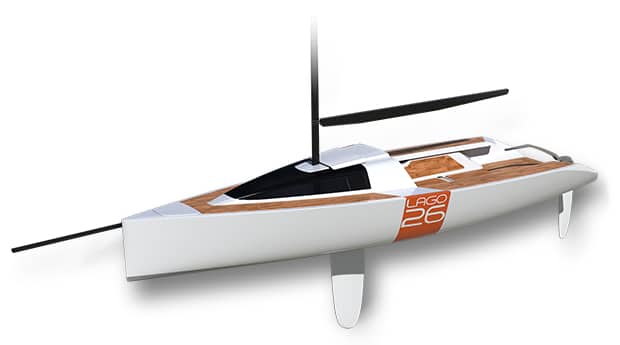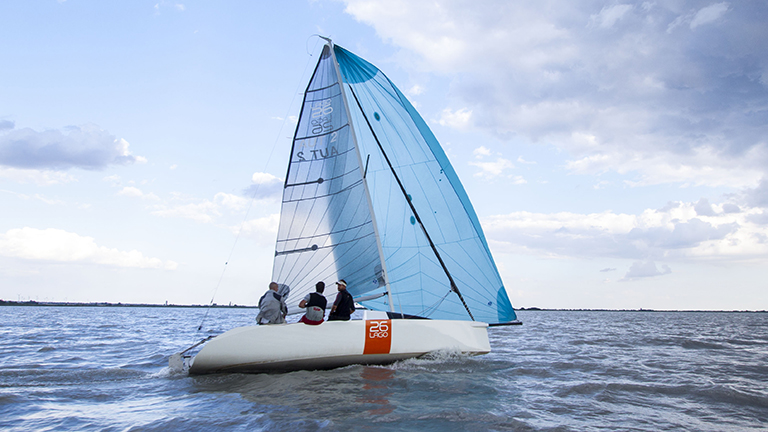 Excellent Sailing Performance
The Lago 26 boasts the performance of a cruising dinghy but only needs a small crew. All it takes is a crew of two to six people – without ballast and instead a spacious cockpit as well as bunks below deck. Centreboards of three lengths guarantee flexible draught. Various sail areas and different configurations are available upon request.