As the planet becomes more urban, cities need to become smarter. There is a need of actions to be taken to avoid road congestions, conflicts with pedestrians and all types of environmental pollution. The European Commission mobility strategy outlines the need to reduce vehicle greenhouse gas (GHG) emissions by 60% by 2050 (compared to 1990), to limit the effects of climate change.
---
According to these problems, Spirit Design makes strong efforts to develop new transportation systems for cities in different R&D projects.
After detailed market and technology research and a first R&D project together with partners like the AIT (Austrian Institute of Technology) called evienne was performed 2015 to 2016.
This project was supported by the Vienna Business Agency.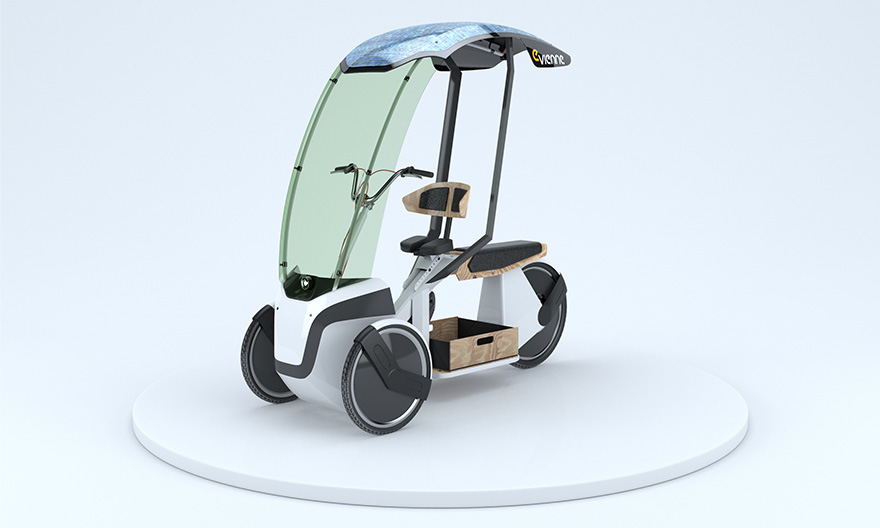 Urban transport is responsible for about a quarter of CO2 emissions from the transport sector. The innovation company Spirit Design recognized the high market potential of the logistic section for sustainable mobility concepts. Contrary to the first concept e-vienne, that was targeting primarily end customers, Spirit´s cargo e-bike concept called carr-e, likes to contribute to an innovative, urban logistic especially to substitute cars and small trucks
Therefore, Spirit Design developed 2017-2018 the first virtual prototype of CARR-E, an electric 4 wheel cargo bike und also produced a functional prototype for numerous usability tests and feature adaptions. The versatile pedelec is made to transport freights, charges and tools in the B2B field. Potential target groups for carr-e are logistic and delivery/messenger services, postal services, companies with an own fleet, promotion vehicles, cities and also privates.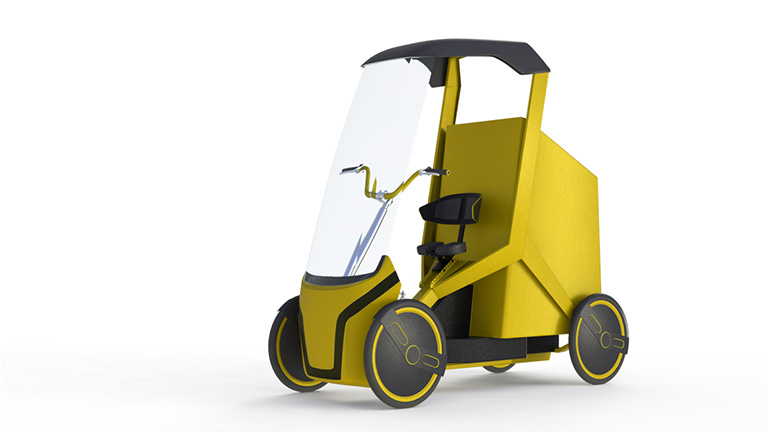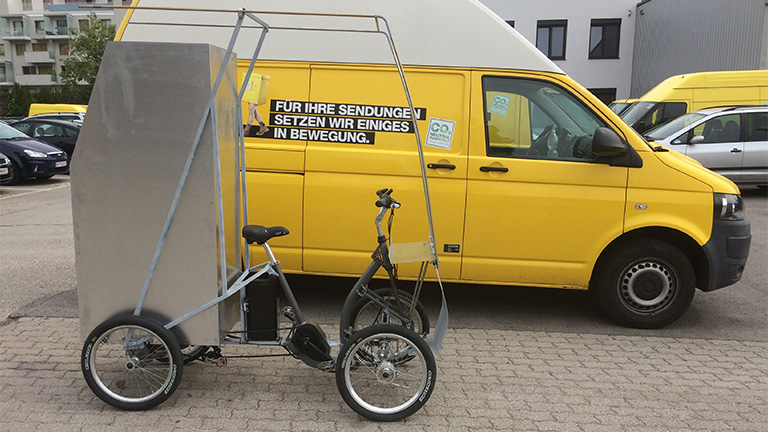 After the testing, Spirit Design is moving into the next phase: the production of a near-series prototype. During the negotiations with different production partners to realize this innovative mobility concept, Spirit Design was further researching and developing the carr-e in order to maximize the competitive advantages compered to other actors on the market and to find specific technical solutions.
In this time the project was supported by the COSME from the European Union's Horizon 2020 research and innovation program under grant agreement No 762975.
After recieving the "Seal of Excellence" carr-e was listed on the European investment project portal as one of the first projects in spring of 2019.