Bombardier Transportation is a member of the Canadian Bombardier group and is one of the leading global manufacturers for rail vehicles. Its product portfolio includes locomotives, railcars, trams and light railway vehicles, underground and urban rail trains and passenger trains, along with signal boxes.
---
TRAXX LOCOMOTIVE
Rail-iable!
Challenging logistics need strong locomotives, whose power, reliability, and technological prowess should be evident at a glance.
Spirit Design has given a modern form and innovative look to the Bombardier TRAXX – the locomotive of the future. Over 1600 TRAXX locomotives are on the move across Europe's railways: not just energy-efficient to run, they also have low maintenance and service costs. Both the proven TRAXX MS locomotive and the new TRAXX AC Last Mile are custom-made freight locomotives, developed in collaboration with the client to target their requirements from the outset. They ride a fine line between powerful performance and sustainability, travelling in harmony with the environment and society, economy and ecology.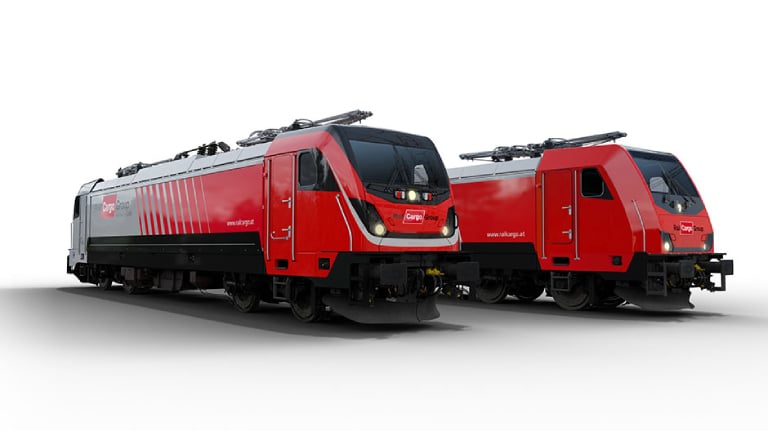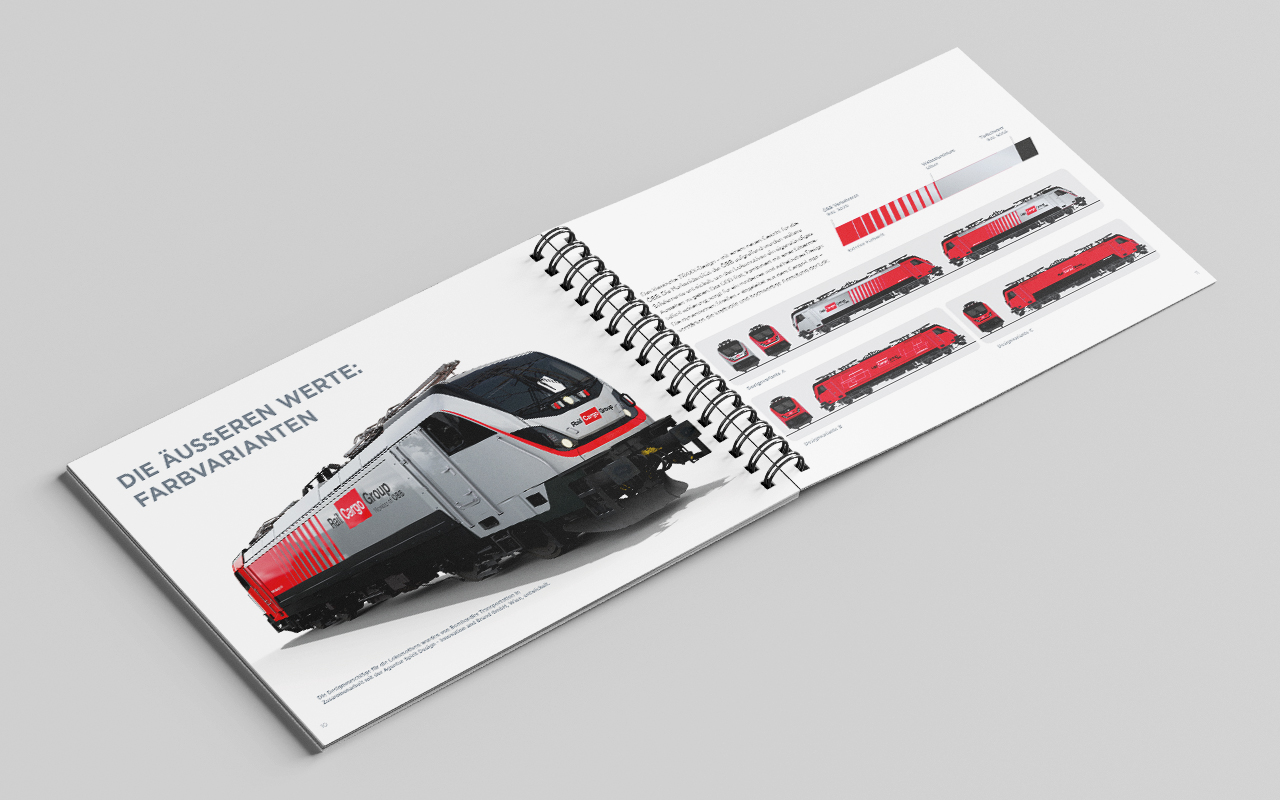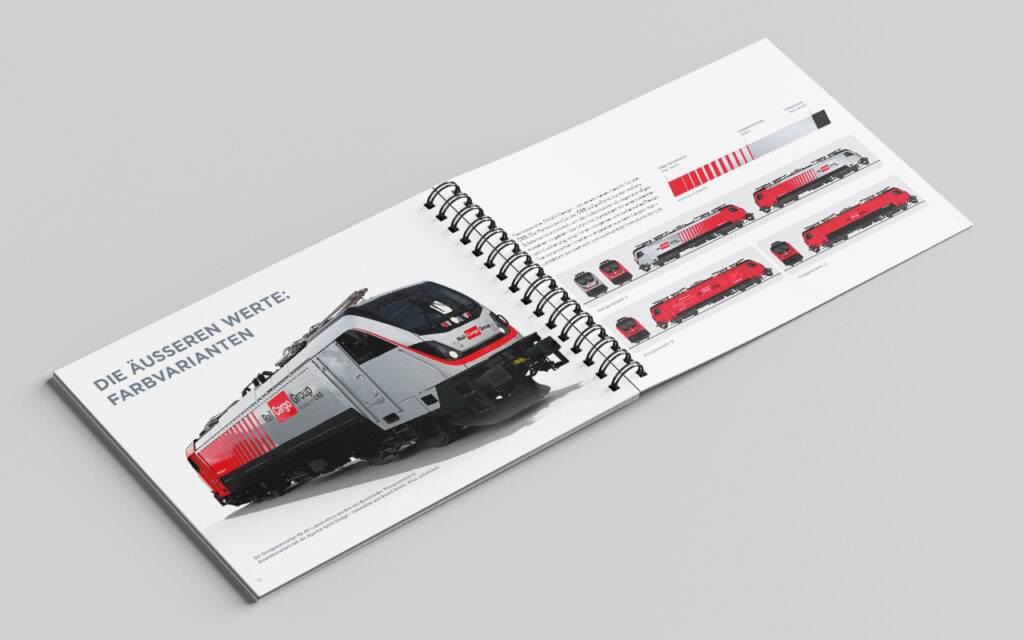 Aided by a backup motor and battery, the TRAXX AC travels entire route sections without drawing electricity, making it the most modern locomotive of its type. Spirit Design completely redesigned the TRAXX cab. In addition to the industrial design, various proposals for the vehicle's branding were developed. Spirit Design took the brand identity and developed new style elements, giving the locomotive its own unique character: the signature red of ÖBB (Austrian Railways) has been combined with a silver metallic varnish to boost the colourful overall impact, while the dynamic stripes leading away from the Cargo logo strengthen the impression of power and quality exuded by the locomotive.
The new styling is also expressed graphically with streamlined contours, an individual branding area, a futuristic LED headlamp cover and a re-designed Speed Collar. All in all, the new TRAXX locomotive skilfully combines impactful forms and exciting graphic design to create an innovative impression fitting for the "locomotive of the future".
The tried and tested MS locomotive, equipped with four supply voltages for its travels, has also received a fresh facelift and modernised front plate. The advantages of the new locomotive have already been outlined in our design portfolio.